"Print Barcodes" and "Download as CSV" buttons move
The options to "Print Barcodes" and "Download as CSV" have moved behind the more button, represented by three dots, located next to the Submit button, on plate creation tables. This function can be found as seen below.

Evernote importer sunsetting
Benchling will no longer be supporting Evernote and the Evernote import tool.
Request creation on behalf of a user
A request can be created on behalf of another user using the requestor field when the request is created. The user who creates the request is the default requestor, though this can be edited as seen below. In addition, the user who creates the request can change the requestor to one other user. After creating the request, the requestor can only be modified via the API.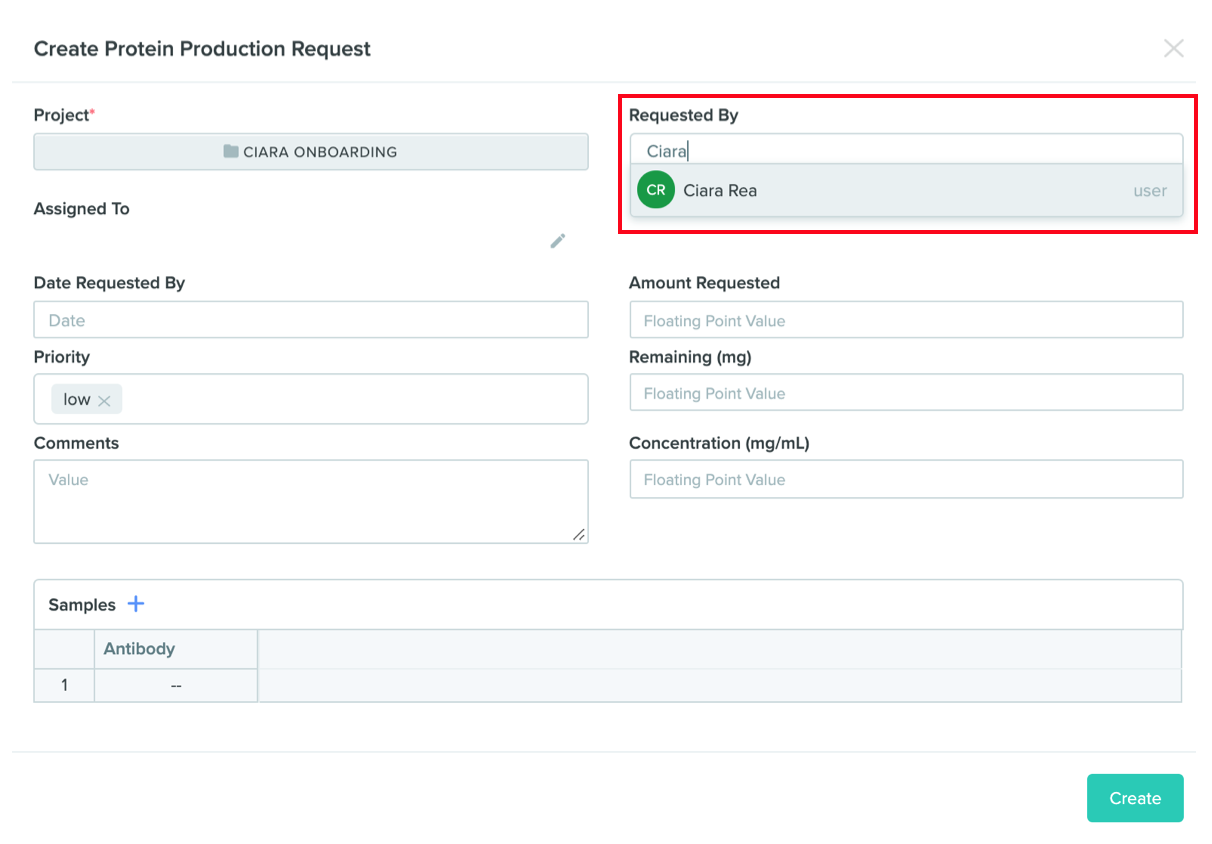 Importing Geneious files will no longer result in duplicate files
Importing certain Geneious files will no longer result in duplicate files.
Learn more about importing sequences and sequence types here.
Updated primer organization and fields
The following updates have been released for primers and the primers icon, see below.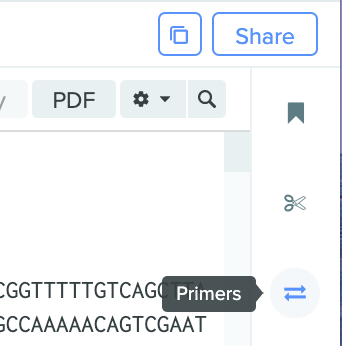 Added checkboxes in the primers icon to allow selection of a subset of attached primers

"Fill Primer" field option added as a schema field
a. This provides the option to fill in selected primers in any appropriate fields in a sequence's metadata
b. There is similar functionality with the autofill parts feature. Learn more about autofilling parts here.
3. Moved "Link Primers" option has been moved from the primers tab into the sequence map context menu
a. See below for an example of where to find the new Link Primers option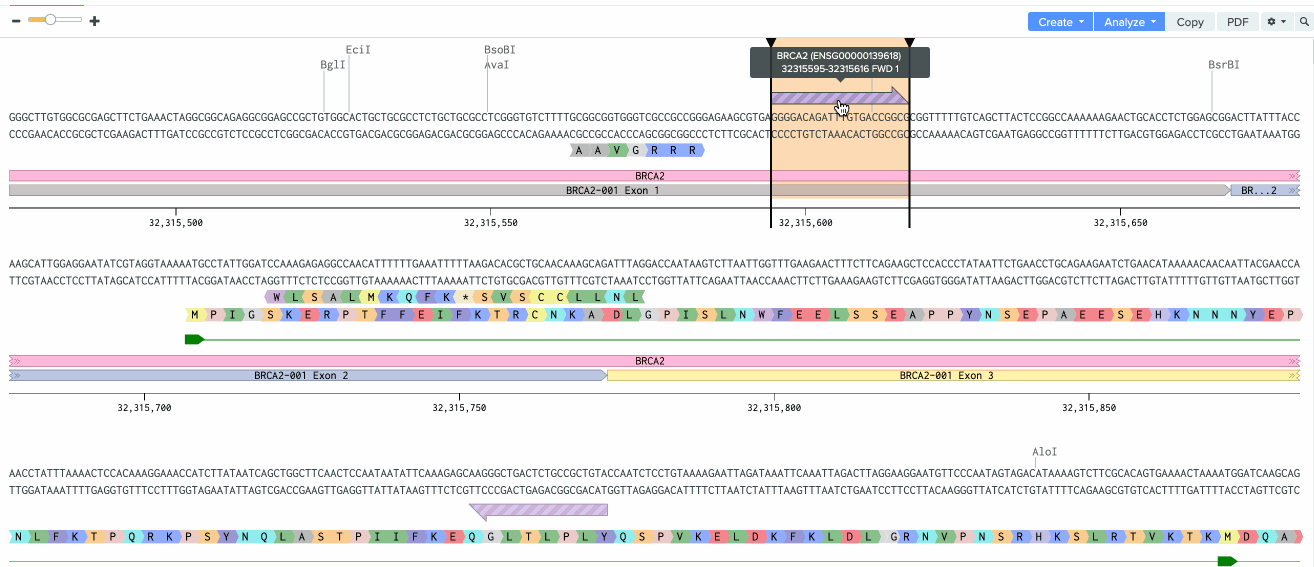 Input bases during Oligo Entity Creation
Within the Registry, there is now an added ability to directly input bases during Oligo Entity Creation. The new field can be seen below.
Hide/show archived schema fields
Benchling now has the added ability within a schema configuration page to have archived fields be hidden or shown, as seen below. All schemas with archived fields will have this feature. The archived fields will be automatically set to hide.

Search for sequences by exact base match with the API
Benchling's API now has a new search filter that allows searching for sequences with exact base match.