Connect the Benchling PostgreSQL warehouse to the free data visualization software, Google Data Studio
Google Data Studio offers the ability to connect to a warehouse and create analytical dashboards and visualizations. Connecting is easy, but requires a few steps to get started. In order to connect your organizations Benchling data warehouse to Google Studio please follow the instructions in this article. Note that this article is only for connection to Google Data Studio and not any other data visualization software.
Getting Connected
Visit datastudio.google.com and press create and select "Data Source".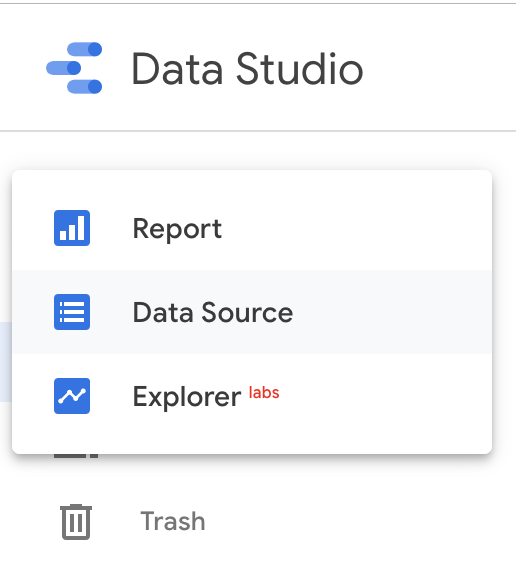 2. Scroll through the data source options and select "PostgreSQL".
3. Choose the Basic Connection type and click the "Enable SSL" box.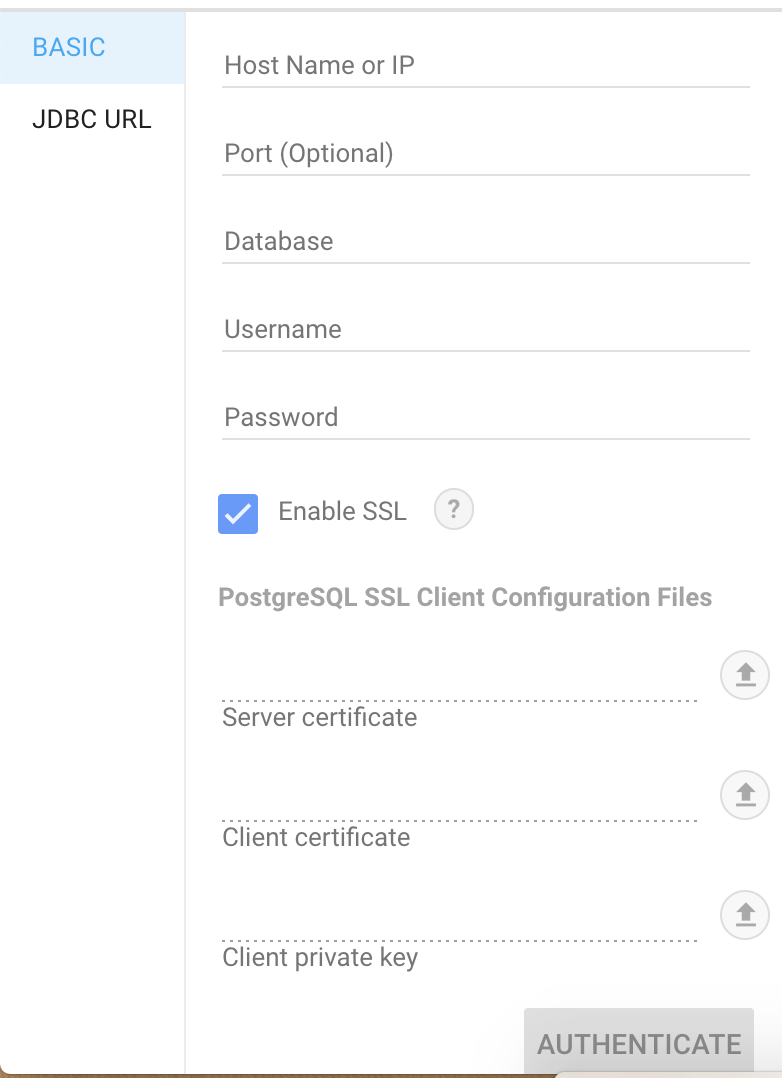 4. Click on the "Client Configuration Files" button to access the files needed to authenticate the data connection.
5. Upload the files into their appropriate fields and press "Authenticate".
6. After a successful connection is established to the warehouse, you can continue with your queries into the database.