Archiving ensures that data in Benchling is not mistakenly deleted. When data is archived, it is hidden from working view.
Archive processed Results
Once an output file has been processed, the file will appear above its associated Result table. Next to the downloadable file will be the Archive option.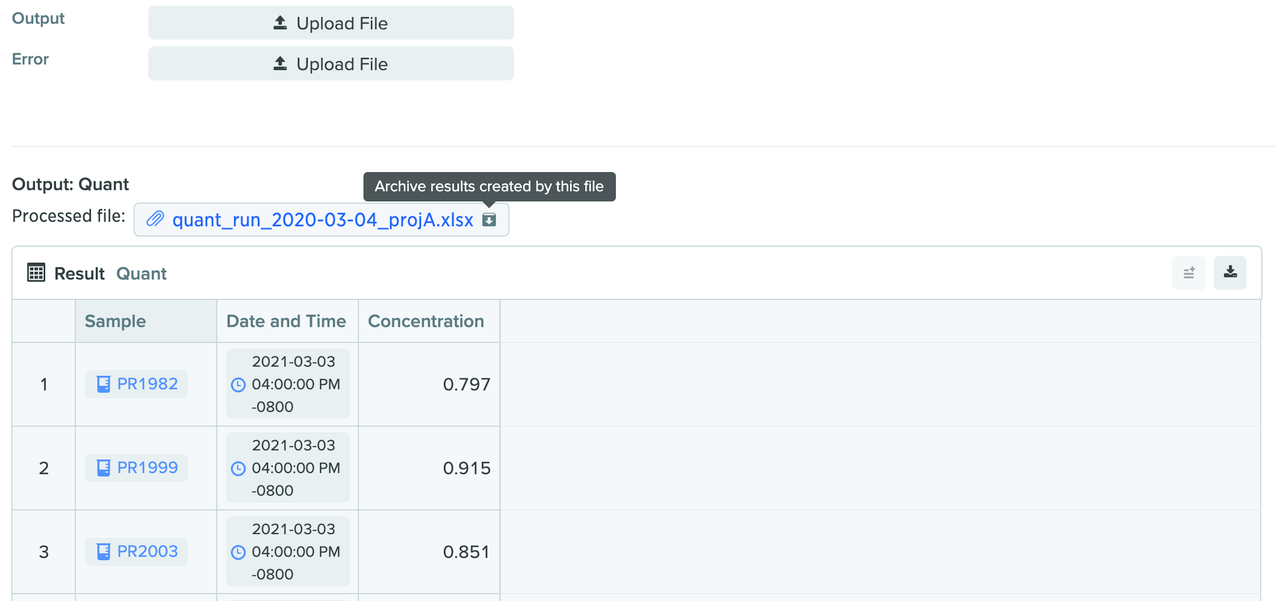 The next modal will allow you to provide a reason for why the Results are being archived. Once the reason is confirmed, select
Archive
.
Note:
This will archive all the rows of the results created by the file.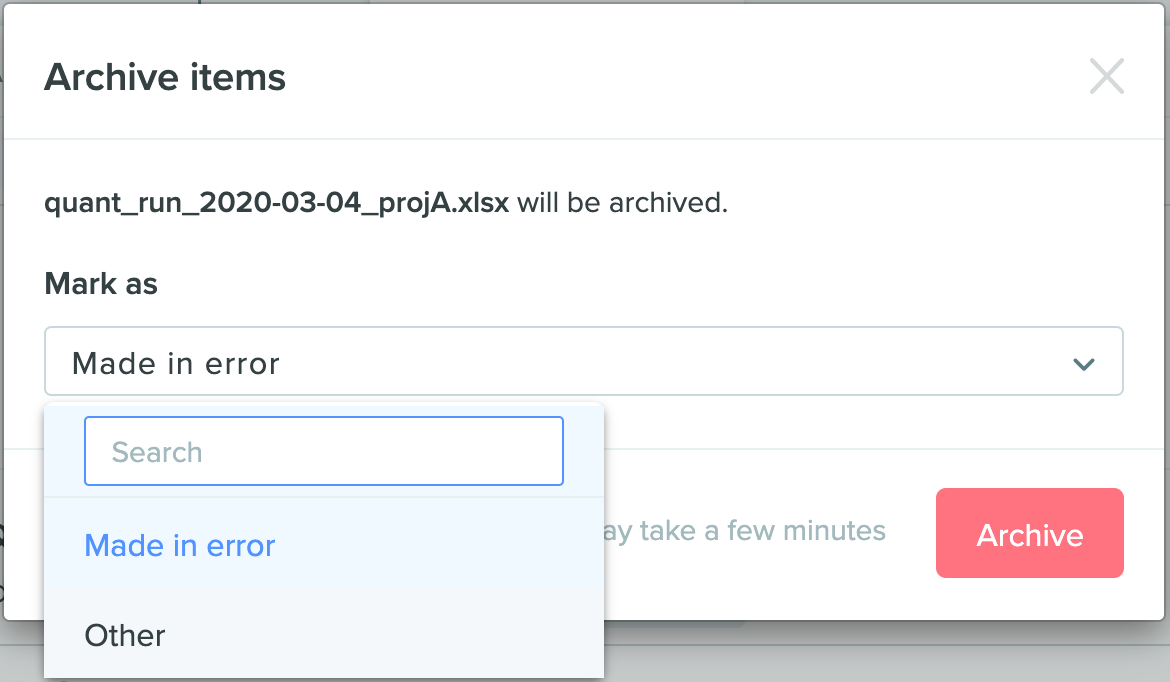 Multiple output files can be processed within the same Run and each can be archived with the steps above.
Unarchive processed Results
To Unarchive Results, simply select the Unarchive icon.