Import your oligo/primer databases in a few clicks
Click Create ("+") on the left side bar and select Import Oligos.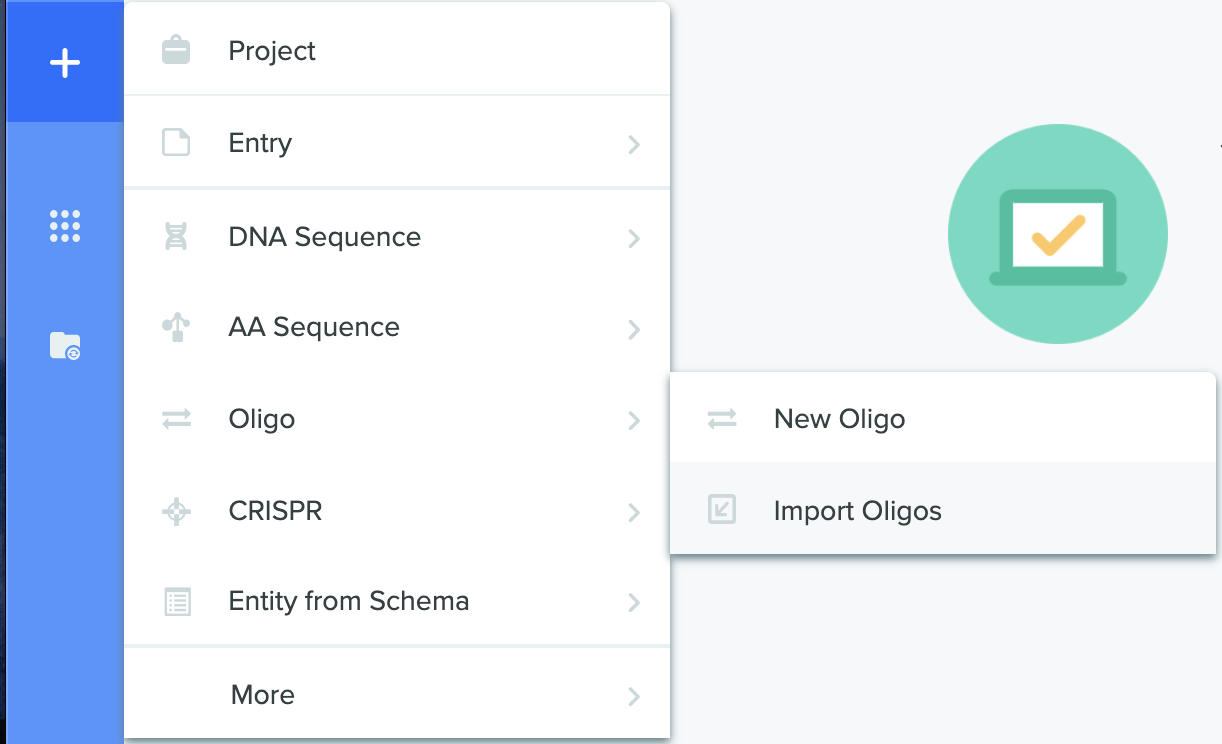 Copy all the primers as raw text or from a CSV and paste the primers into the import box.

List sequence attributes in the following order, separated by commas or tabs: sequence name, bases in the sequence, and any description.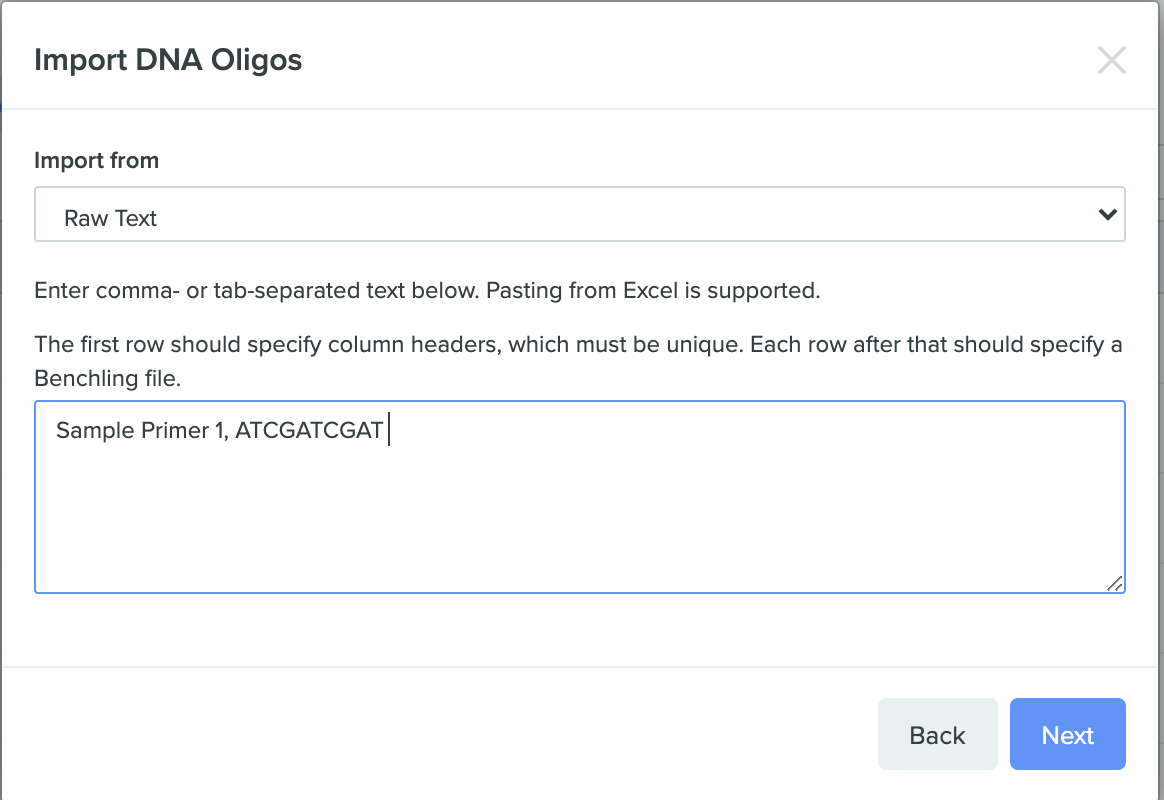 Click Next and check that you don't have any errors.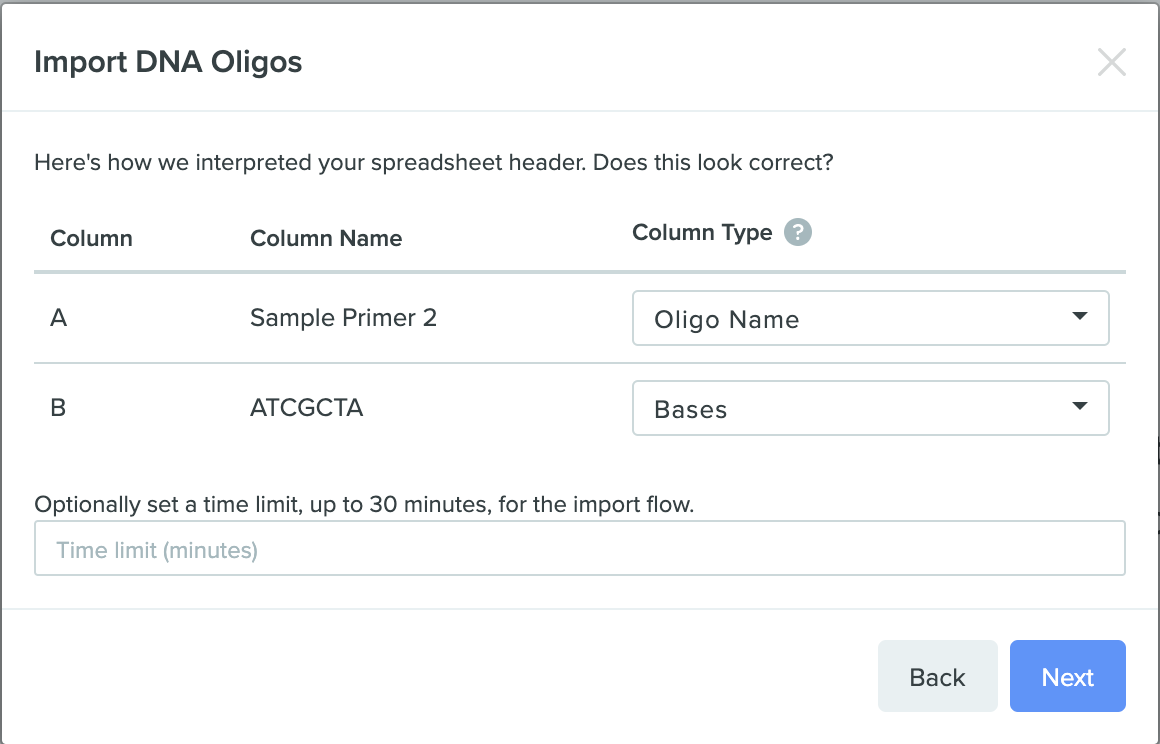 Choose the correct column type based on columns from your spreadsheet or from your raw text.
Open your project and inspect your imported primers. If they look good, you can now share your primers with other members of your lab.