You can install the Benchling Sync desktop application two ways: from your custom download page or from an attachment in a workable entry.
Install Benchling Sync from the download page
To access your tenant's download page, visit http://tenant_name.benchling.com/desktop, replacing tenant_name with with the name of your tenant.
Install Benchling Sync from an entry
To install the application from an entry, click the floppy disc icon in the top-right corner of an attachment to check it out for editing.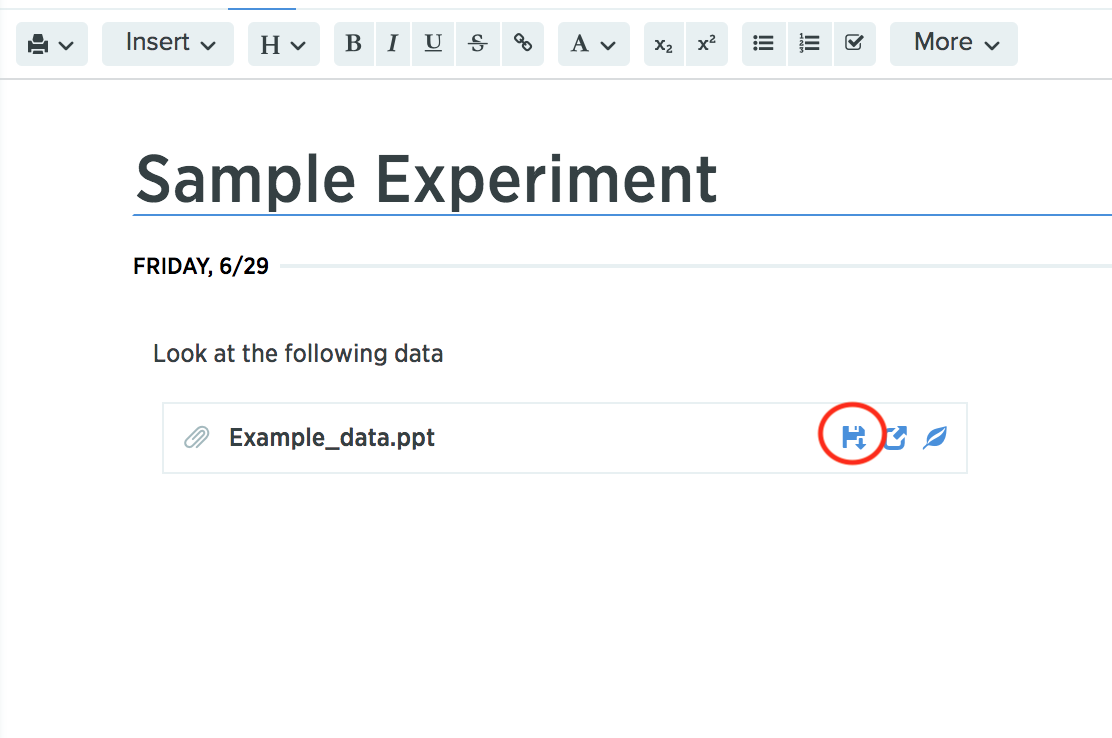 Click Download page at the bottom of the Edit file window that displays.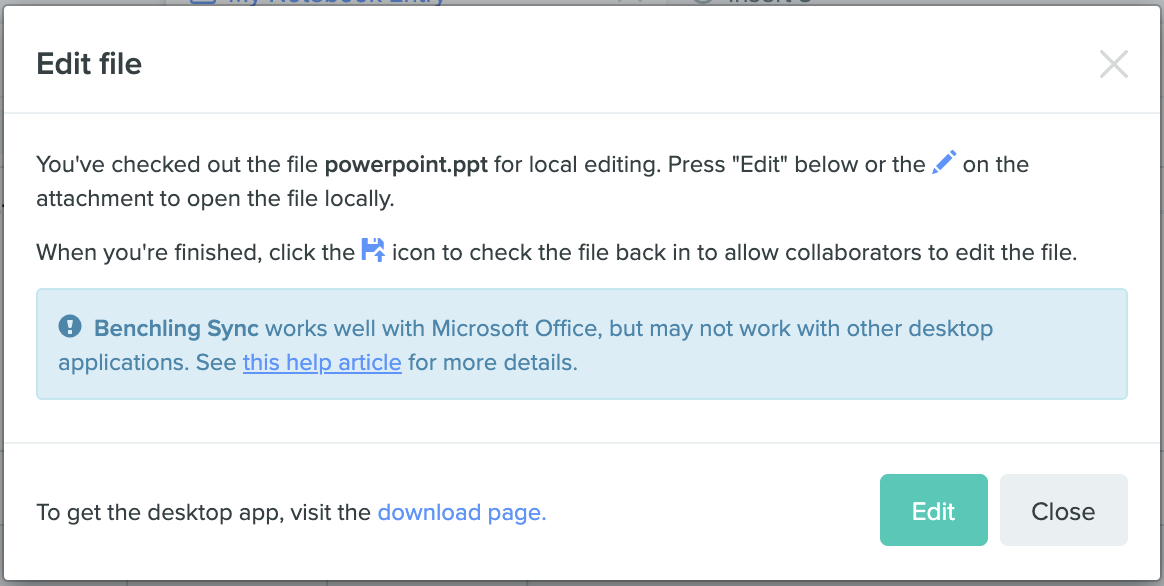 Select the download option that matches your operating system, then follow the installation prompts.
After downloading, you can access the application from your operating system's tray taskbar. You may be required to sign in the first time you edit a file.
Note: Linux is currently not supported.