If you are an organization admin, you have access to a several tools that allow you to easily view and manage how your organization's instance of Benchling is used.
What is the Organization Admin Dashboard?
The Organization Admin Dashboard consists of two main pages:
Users: Seat Management of users and licenses: suspending/unsuspending user accounts, verifying user emails and exporting user details. If you are also a tenant admin, we'd recommend you to perform these actions in the Tenant Admin console instead.

Activity: View and search all read and write activity on Benchling per user and time period.
Access the org admin dashboard
Click your avatar on the bottom-left corner of the navigation panel, then select your organization to open your Organization Settings.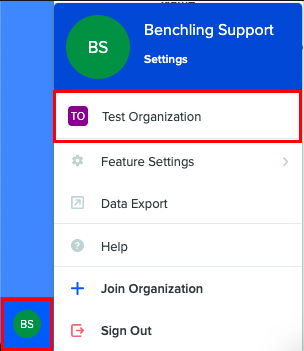 On your Organization Settings page, click View User Activity to open the Organization Admin Dashboard.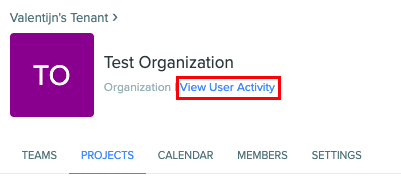 This will open up a new page where you can manage your users and search the activity logs.