After creating a feature library in Benchling, you can auto-annotate DNA, RNA, and amino acid sequences based on the information stored in feature libraries.
This article reviews how to auto-annotate individual sequences and sequences in bulk.
Auto-annotate a sequence
To auto-annotate sequences:
Click on the flag icon in the right-side menu to open the Features panel.

Click Annotations at the top of the panel.

Click Auto annotate at the bottom of the panel.

Select which feature library or sequence to annotate your sequences from:

Click Search All Libraries to annotate from all your feature libraries.

Enter a specific sequence or folder to extract the annotations from.

Select the annotations, then click Add Annotations to display them on your sequence.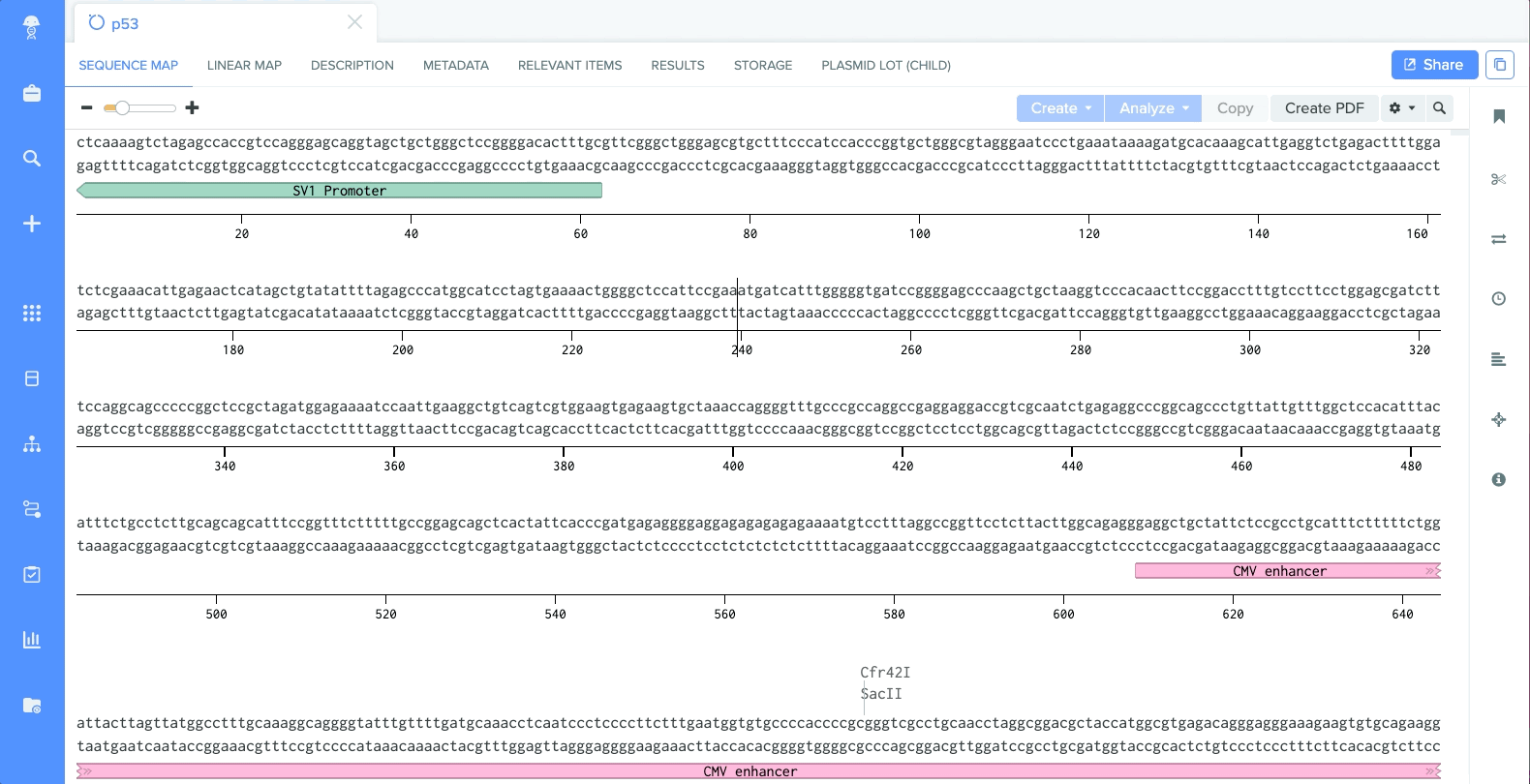 Auto-annotate sequences in bulk
You can quickly annotate many sequences in bulk using your feature libraries. Auto-annotation through feature libraries doesn't retain custom fields on annotations.
To bulk auto-annotate sequences:
Open the project or folder that holds your sequences and click > to expand the window.

Select the sequences to annotate.

In the More drop-down menu in the top-right corner, hover over Analyze and select Auto-Annotate.

Select which feature libraries to use.

Click Auto-Annotate.