Move or copy a single file
Navigate to the file you want to move or copy and right-click on the file to open a menu. Then select the desired action to manipulate your file.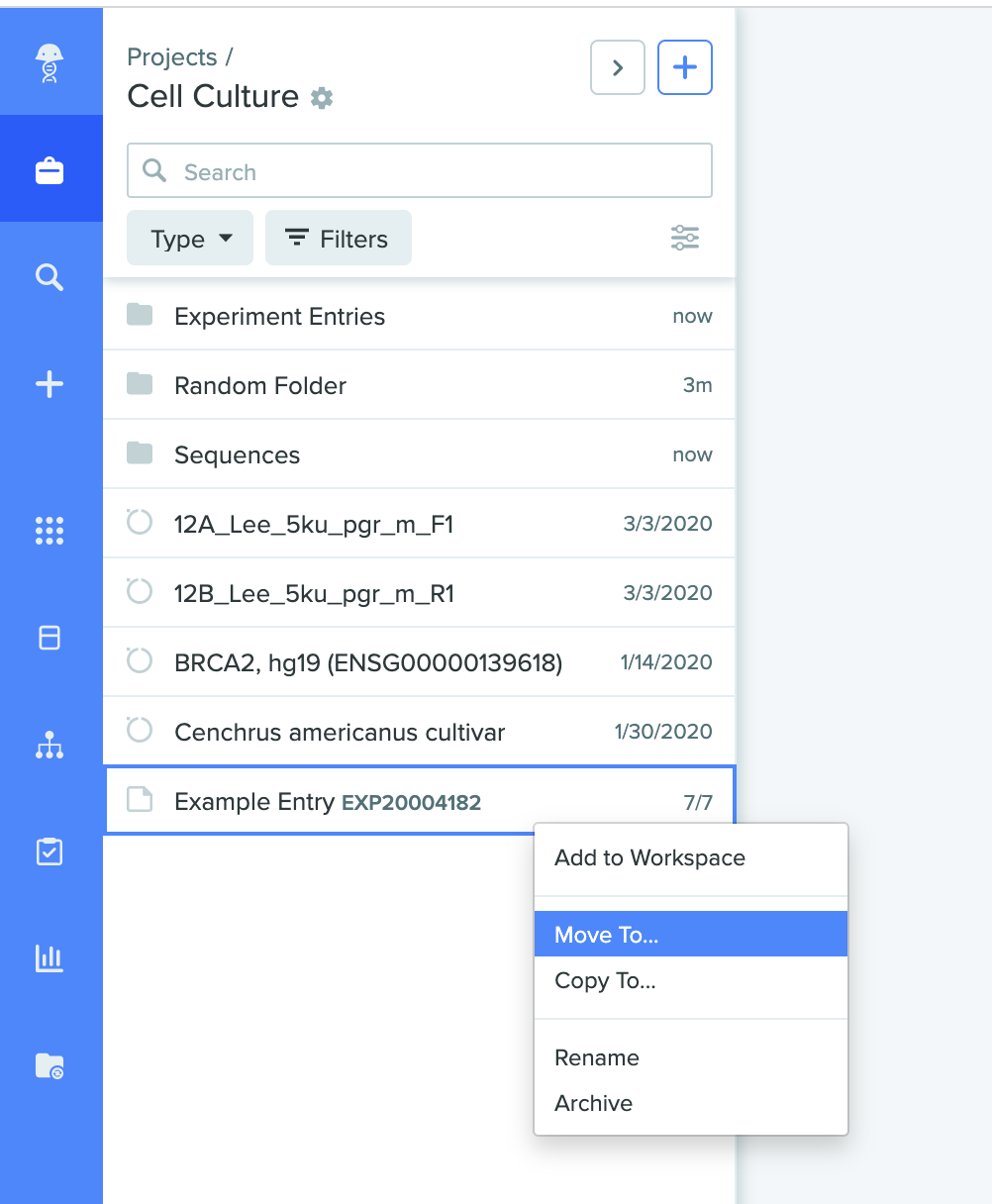 Move or copy files in bulk
You can Navigate to the files you would like to move in bulk by clicking on the global search icon selecting the caret function to enter the expanded Project view.
Here you can also toggle display options such as expanding the results per page, display density, and how the files are sorted.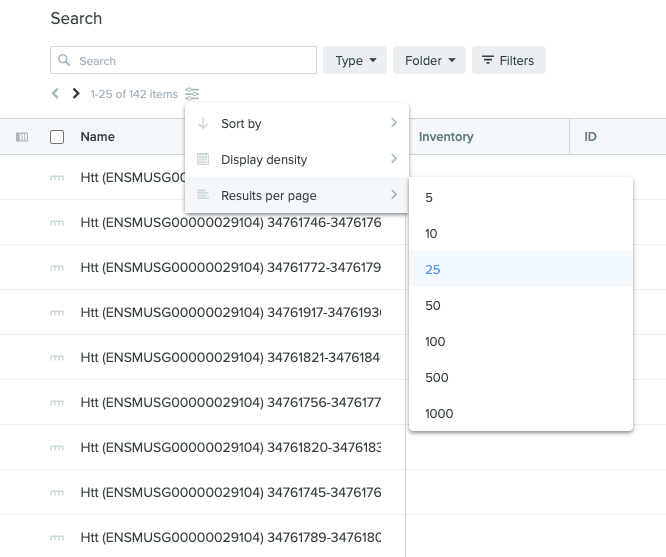 Additionally you can also choose to add filters if you would like to filter your results on any specific component.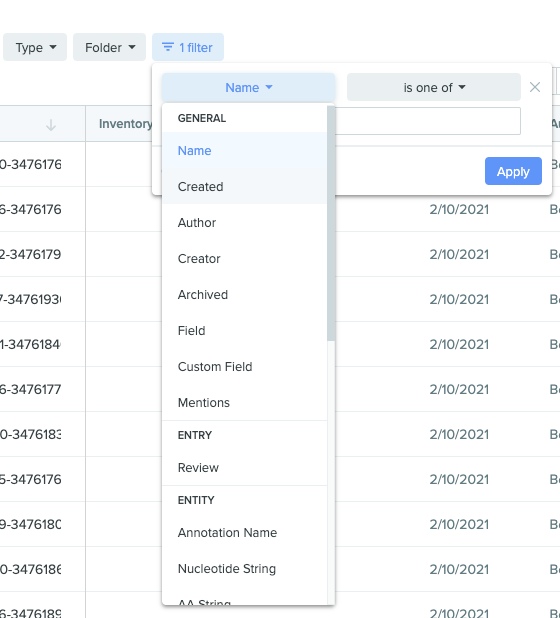 Once you have curated all the results necessary to copy or move, you can select the checkboxes next to each file you would like to modify, or click on the top left check box to bulk select all.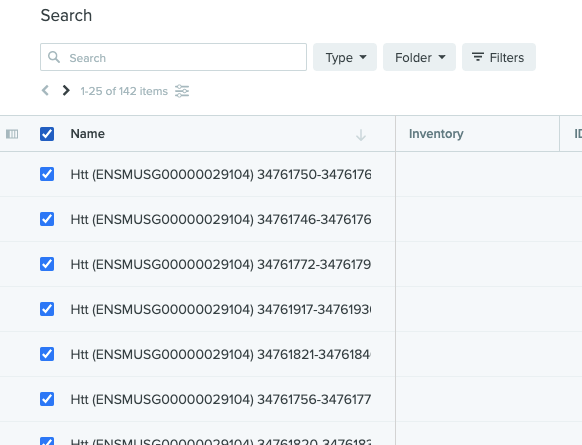 Use the Move To button, Copy To button, or Archive button in the tool bar to manipulate selected files in bulk.