Execute Requests
Note: This is for executing requests. To learn how to to create a request, please refer to Create Requests.
Navigate into the request application on the left-hand tool bar.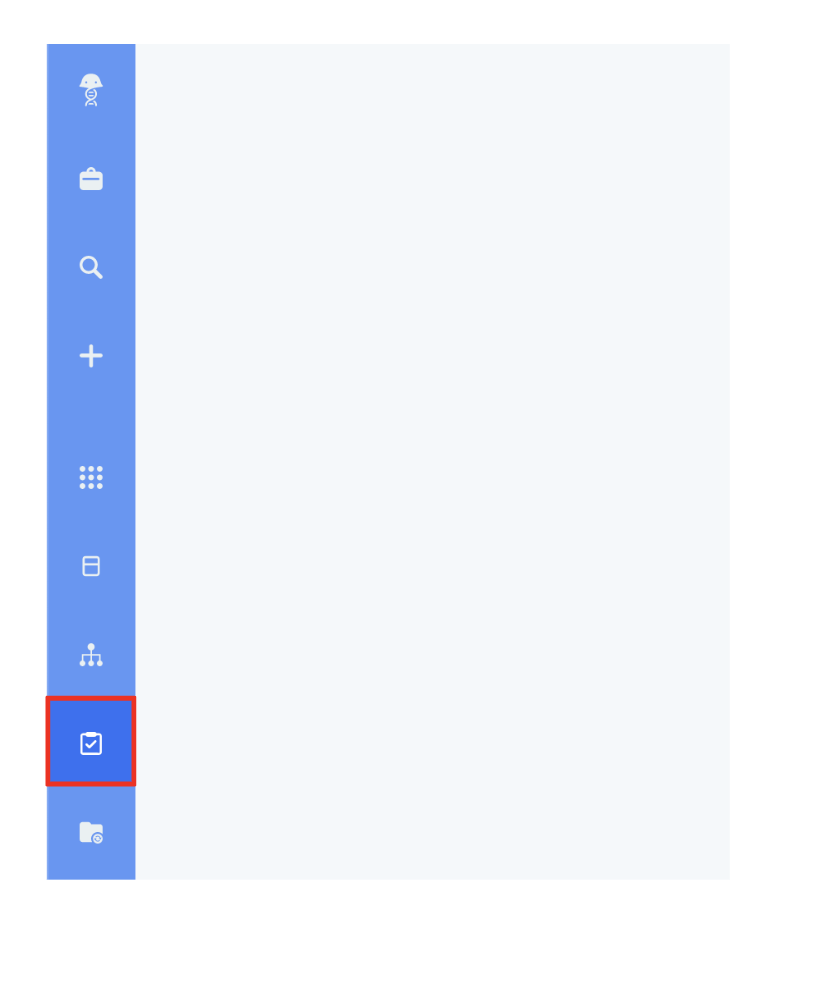 2. Open up the request to be executed.
3. Click on the "Execute" tab in the top-right hand corner of the screen.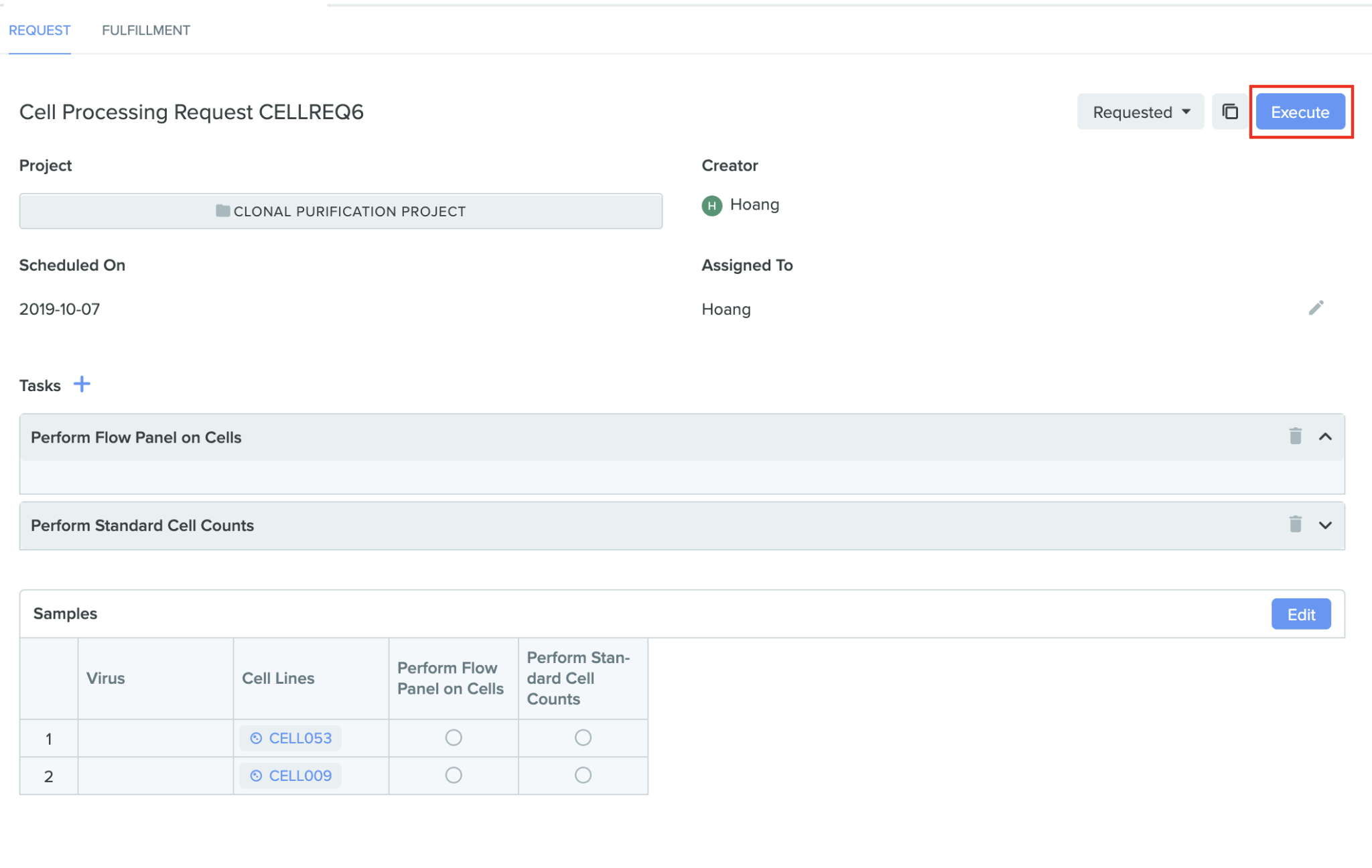 4. Select the tasks you want to execute.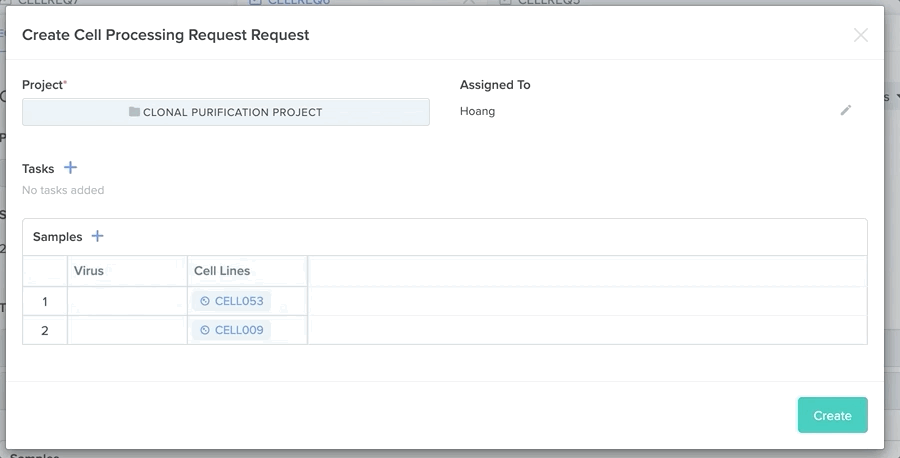 5. Click the "Next " button.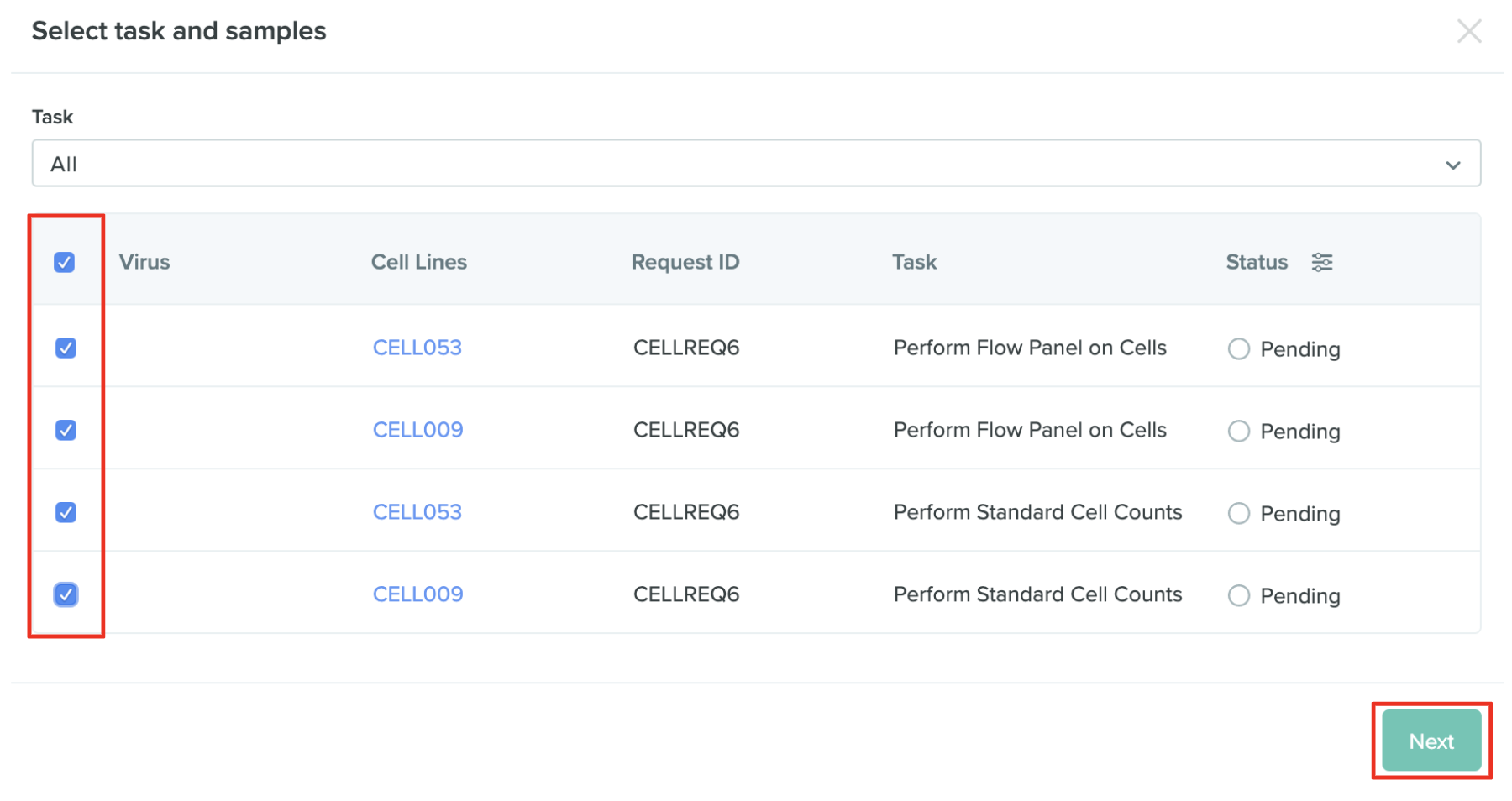 Note: To de-select samples from a request, un-check the checkbox next to the sample before clicking "Next".
6. Select whether your request should be executed using a new notebook entry, an existing notebook entry, a new entry created from a template, or a workflow.
Note: If executing using a workflow, each sample will create an individual stage run in the workflow.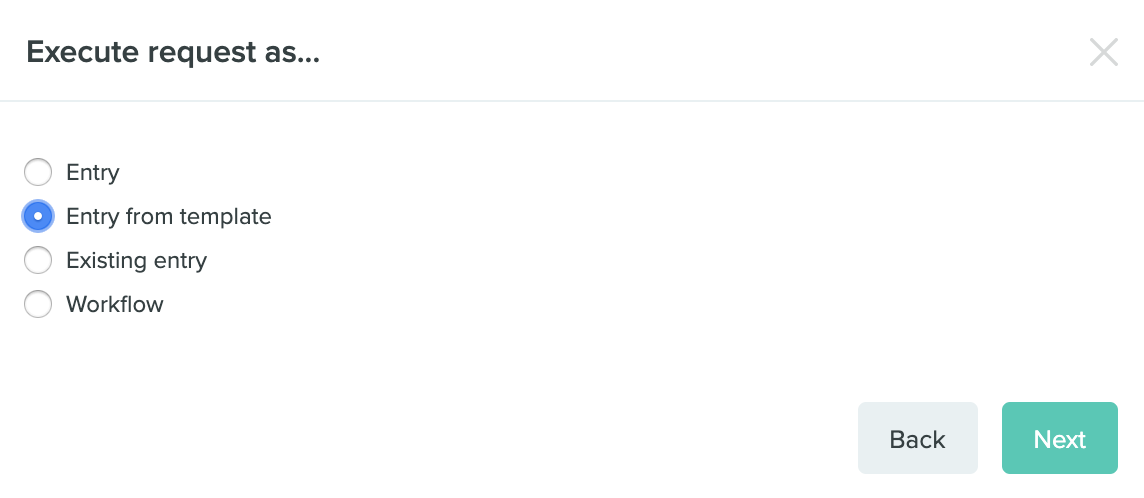 Once executed, the samples that have been executed upon and results generated for can be accessed underneath the fulfillment tab of the request.