Follow this guide to help our engineers troubleshoot communication issues between your machine and Benchling's servers.
While we have automated systems in place to understand and fix issues that you may run into without your involvement, occasionally you may run into an issue on Benchling tied to your browser's ability to send data to our servers that we would otherwise not know about.
You can help our engineering team diagnose the root cause of such an issue by collecting and sharing a network profile from your browser in the form of a HAR file. This file captures a timeline of network requests that your browser has attempted to make from the current page you are viewing. The contents of this file are sensitive and should only be shared with Benchling support.
While these steps have analogs in other modern browsers, the following instructions are for Chrome:
1 . In Chrome, open the developer tools (Menu > More Tools > Developer Tools):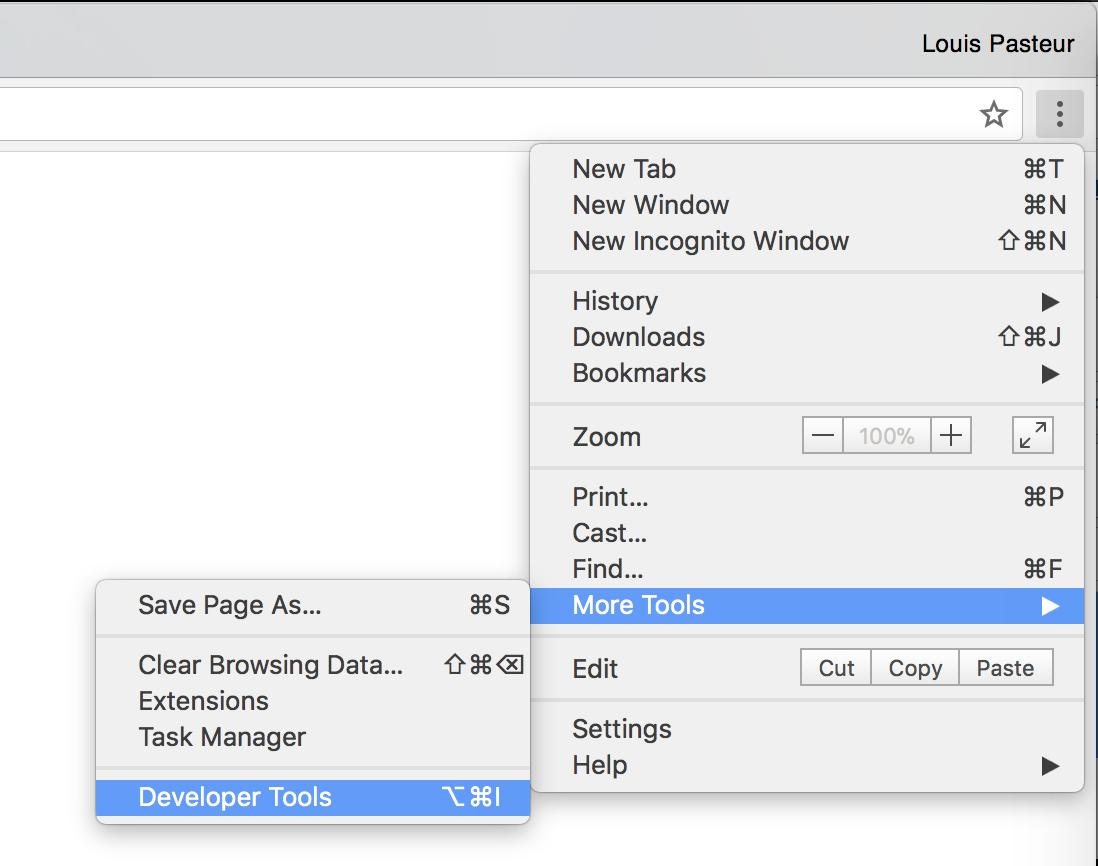 2. Go to the Network tab, and ensure the record button in the top left is active, and then press the 🚫button. Ensure that "Preserve Logs" is checked.

3. Perform the action in Benchling that is causing issues (reload the page if that is what is having issues).
4. Once the issue manifests itself, right click anywhere in the panel and select "Save as HAR with content".

5. Share the resulting HAR file via email or via our in-app support chat with a brief description of the unexpected behavior.
6. Additionally, visit https://toolbox.googleapps.com/apps/browserinfo/ and copy / paste the information shown there into your report as well.
If you have any issues carrying out these steps, use the chat icon in the bottom-left corner of this page, and we'll be happy to provide further guidance.