If you are a tenant admin, you can suspend a user to remove their access to their Benchling account. After a user is suspended, they are logged out of their current session and can't log back in.
While a suspended user will lose access to their account, their data will not be deleted from Benchling. To reactivate a user's account, you can unsuspend it.
To suspend a user, click the Users tab in the Tenant Admin Console: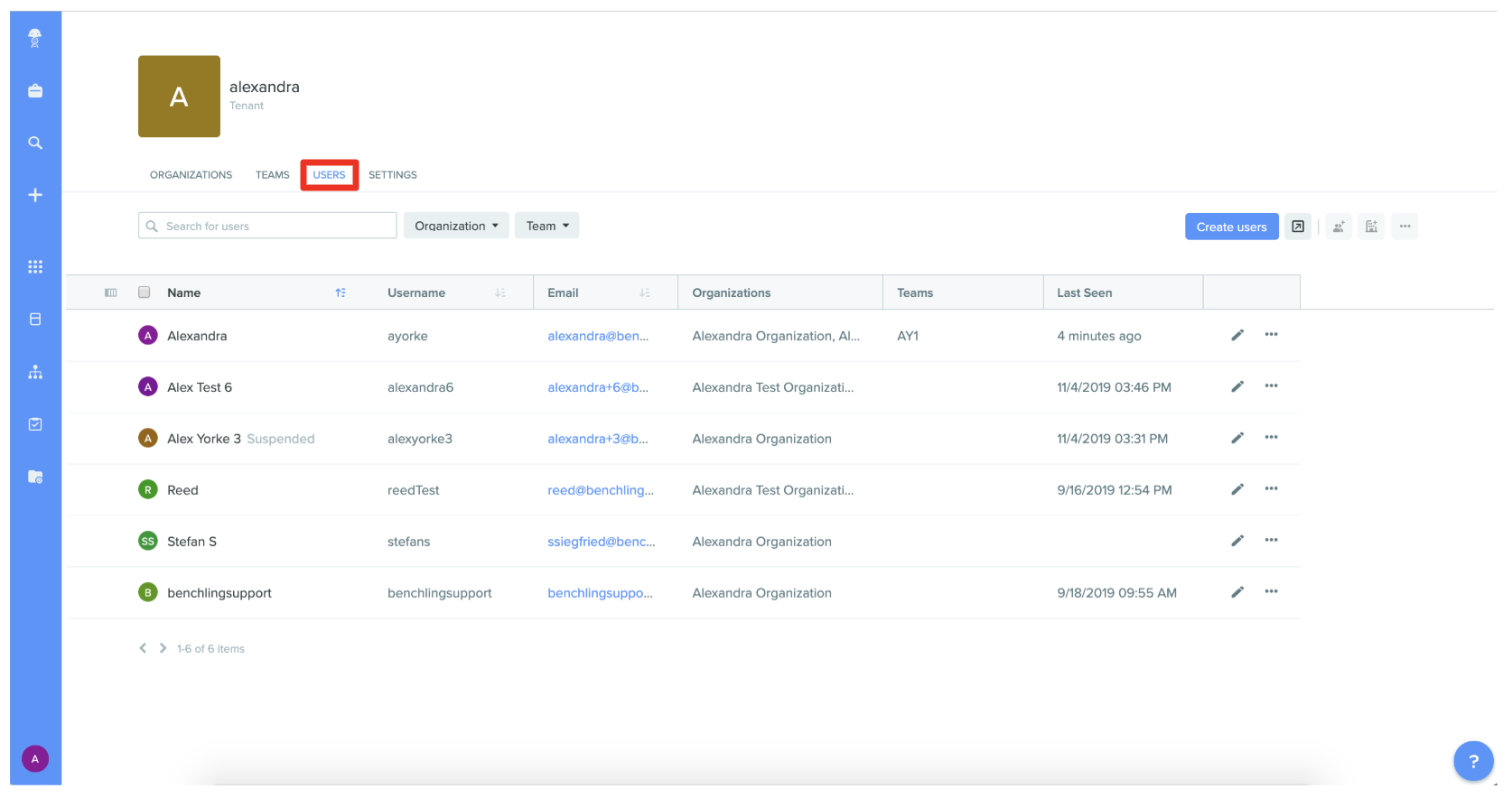 In the user's row, click ... and select Suspend user or Unsuspend user.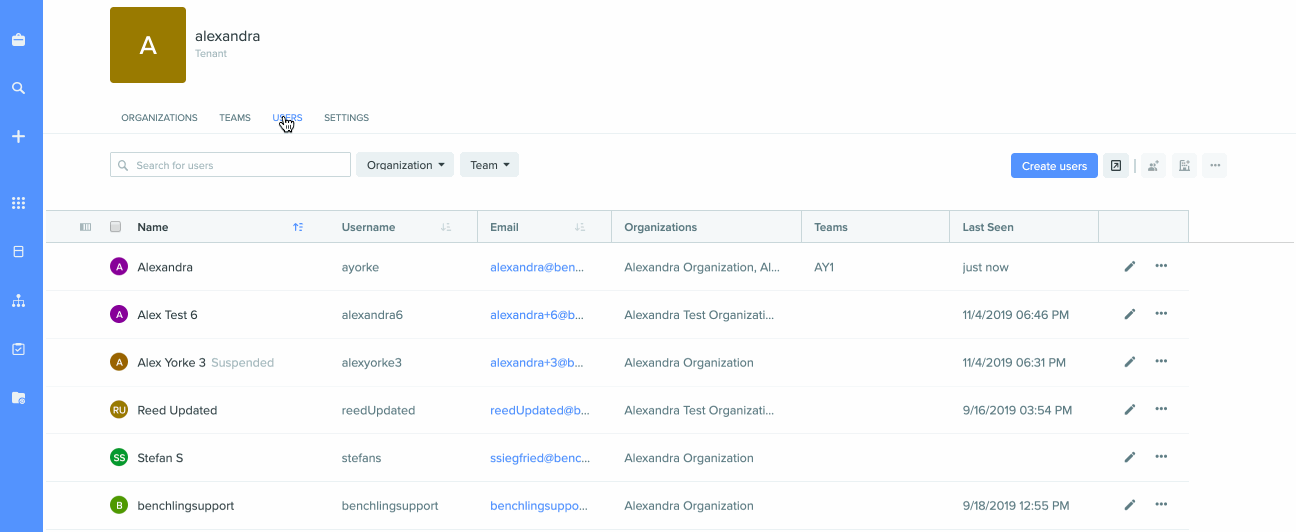 You can also suspend a user and edit additional user settings by clicking the pencil icon in the user's row.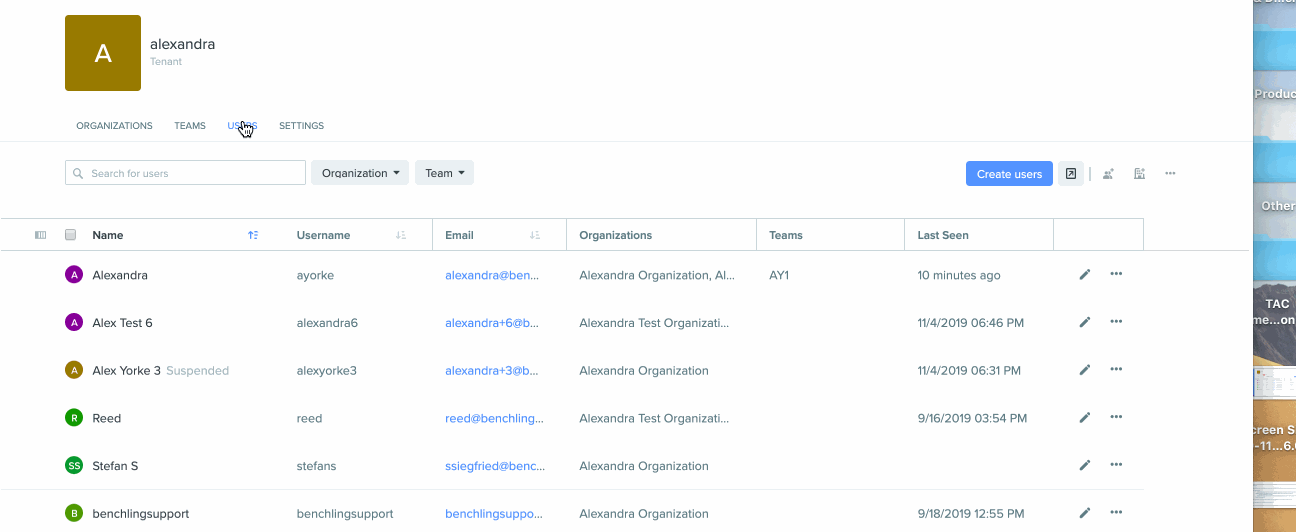 To suspend or unsuspend multiple users, select each user, then click ... in the toolbar in the top-right corner.