Suspend a user to remove their access to their Benchling account. Once a user is suspended, they will be logged out of their current session and will not be able to sign back in.
Note that, while a suspended user will lose access to their account, their data will not be deleted from Benchling. If you need to re-activate a user's account, you have the option to un-suspend a user as well.
To suspend and un-suspend a user, you must be a Tenant Admin or an Org Admin.
If you are a Tenant Admin, you have access to the steps outlined below. As an Org Admin, you can perform these actions in the Organization Admin Dashboard instead.
To suspend a user, click on the 'Users' tab in the Tenant Admin Console: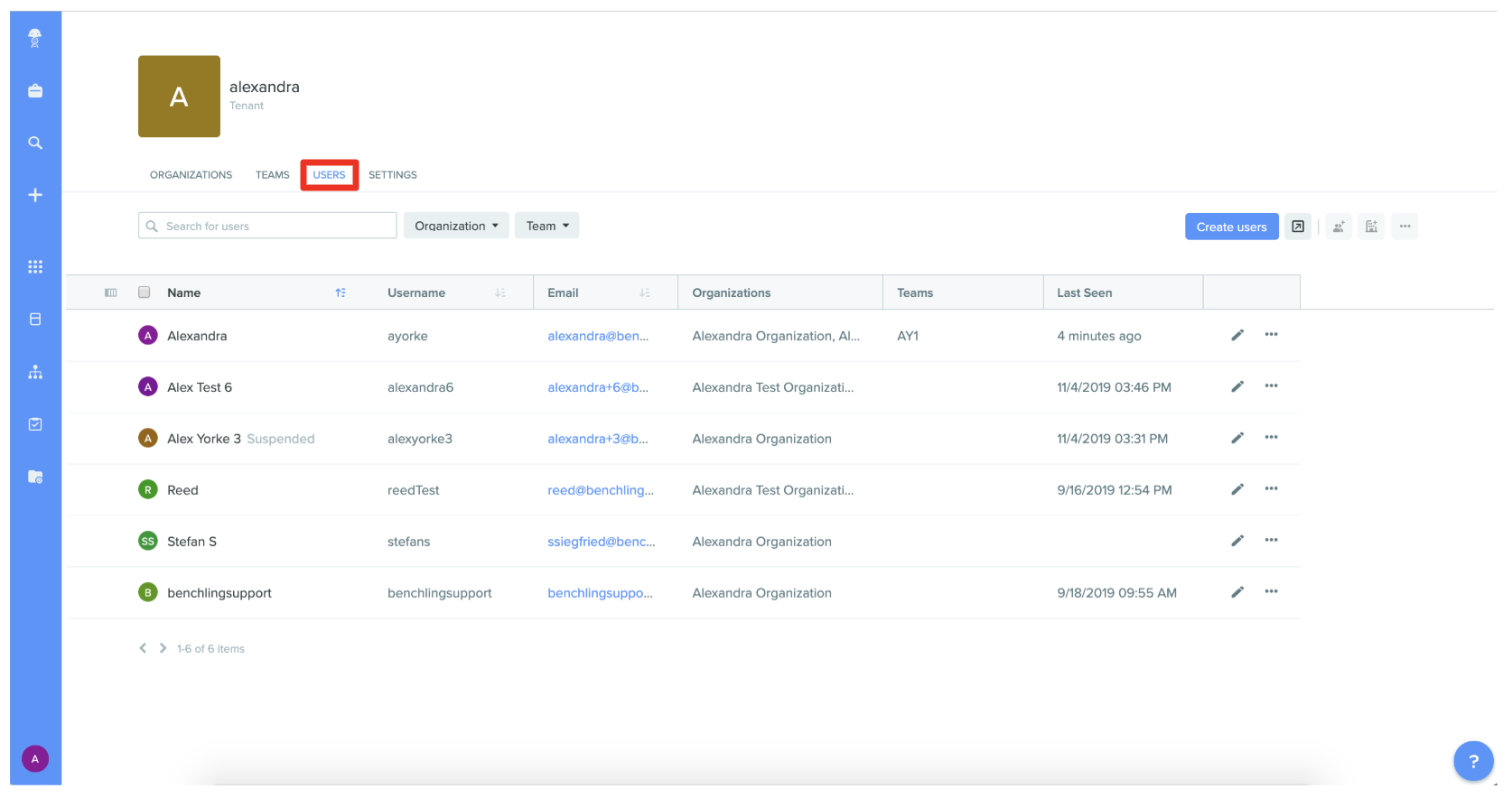 Find the user and click on the Menu icon in that row - from there you will see an option to suspend or un-suspend the user.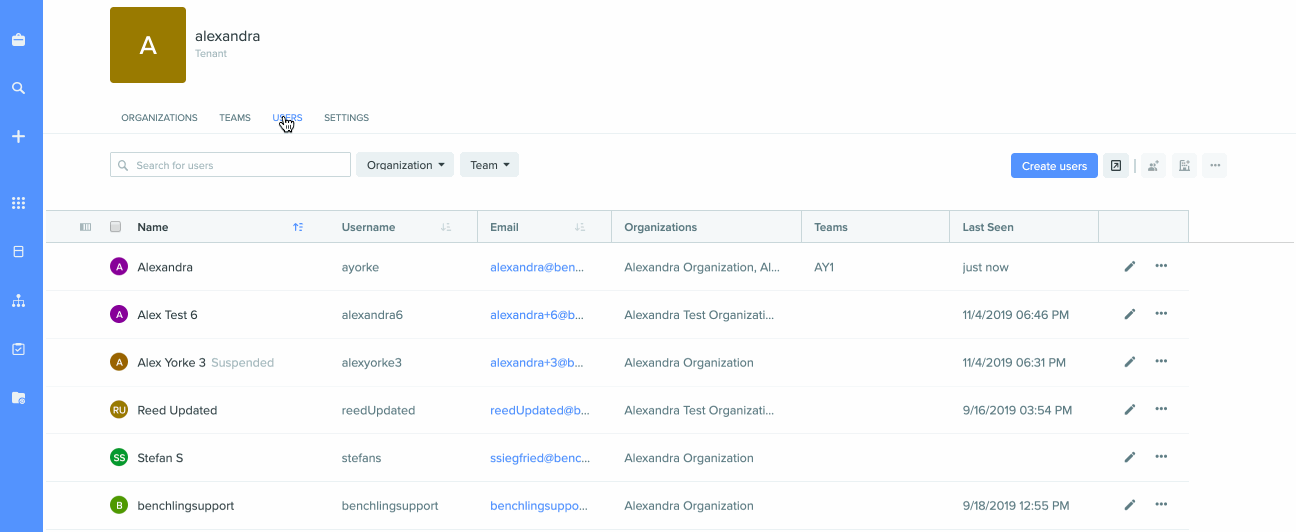 You can also suspend a user from the Edit icon, where you can also edit additional user settings.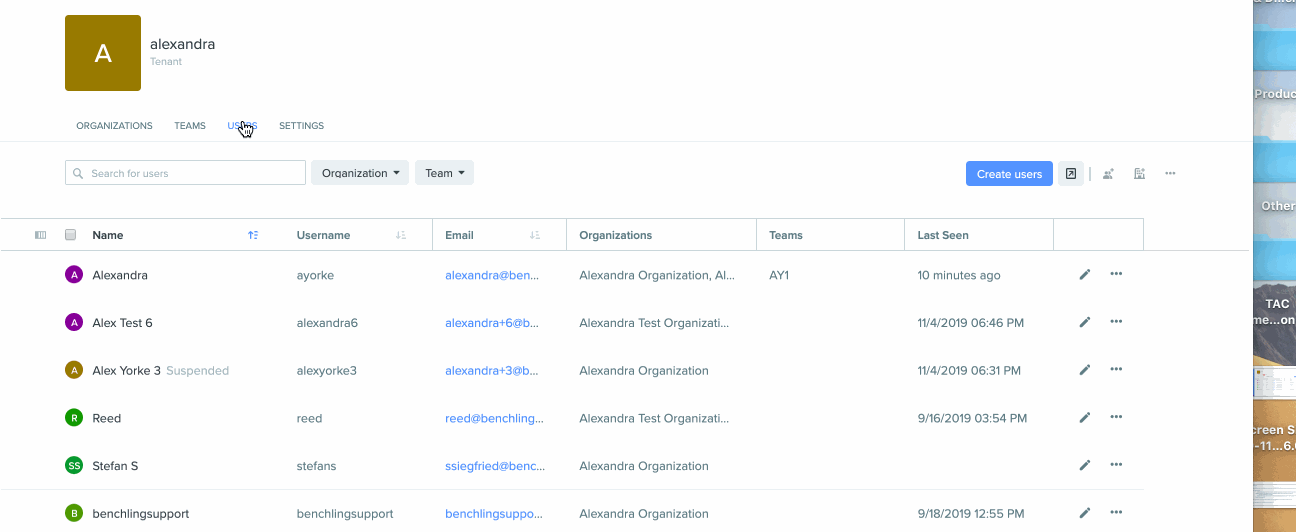 Suspend or un-suspend users in bulk by selecting users and clicking on the Menu icon.