Visualizations organize complicated data sets to make comprehension and retention easier. You can graph or chart your queried data in Insights with several visualization options: bar charts, heatmaps, line graphs, pie charts, scatter plots, and tables. This article explains visualization types, and how to create a visualization.
Note: Insights is only available to tenants on Enterprise or Industry plans. If you don't have access to Insights, contact your organization admin.
Visualization types
The table below lists the available visualization types and what each is best used for.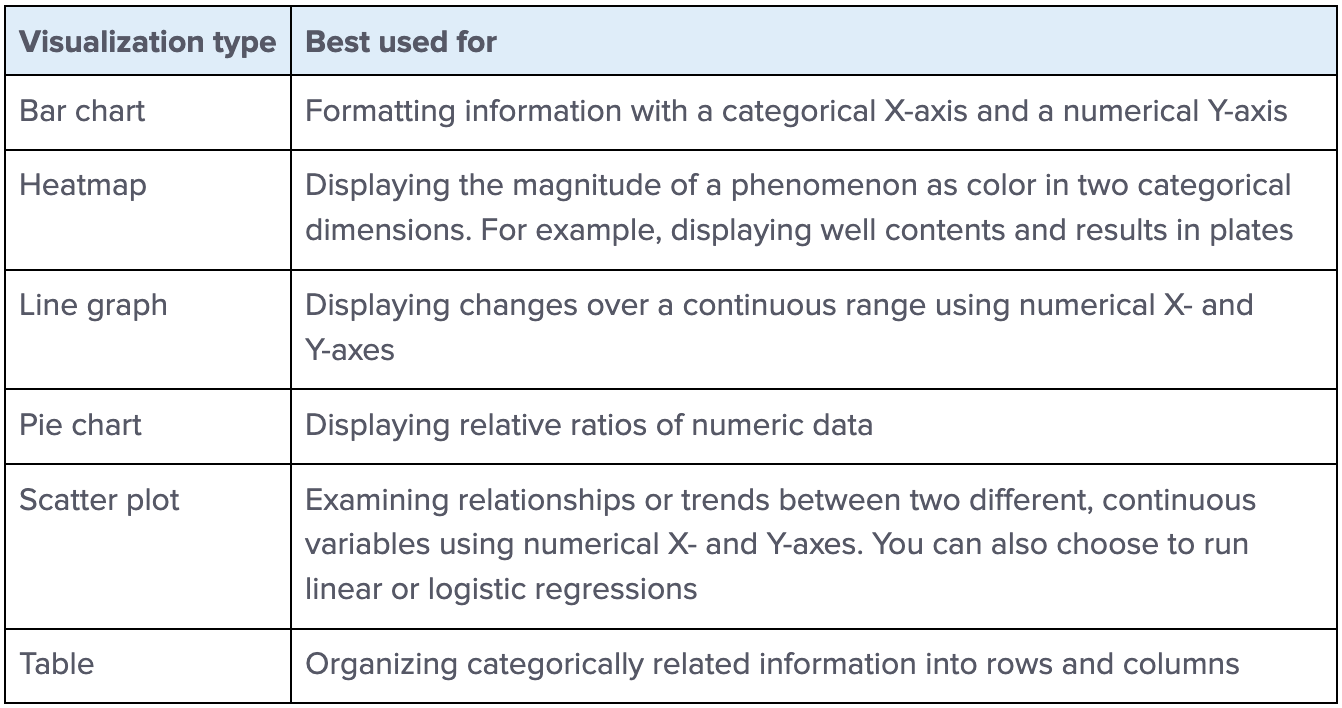 Create a visualization
To create a visualization in the query editor:
Select a visualization from the Chart type drop-down menu in the bottom-right corner.

Select your axes parameters from the drop-down menus that display under the Chart type drop-down menu.

Click the dashboard title at the top of the query editor to view your visualization in the dashboard.
Tip: You can add another layer of information to line graphs and scatter plots by coloring the lines and dots based on groupings, like color or type. You must sort by series for them to differentiate the groups.
Note: Users can visualize a maximum of 1000 data points in an Insights query.