How external data works
Linking to an external data source enables you to browse for and attach files directly in Benchling. Dragging and dropping a file into a notebook entry automatically copies embeds it, instead of linking to the external data source, making entry reviews compliant. The embedded file is not automatically updated when changes are made to the file in the external data system.
Connect an external data system
You can connect Box, Dropbox, and Google Drive in the Connections menu. To connect Egnyte or OneDrive, contact Benchling support.
To connect to an external data system:
Click Connections in the left-side menu.

Click + at the top of the Connections panel to add an account.

Click Connect next to the account you're connecting.

Log into the account in the pop-up window.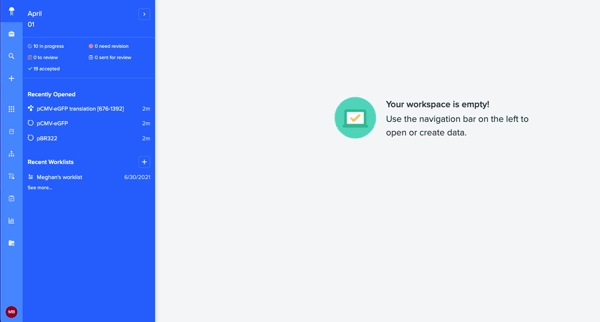 Disconnect an external data system
To disconnect an external data system:
In the Connections menu, click the gear icon at the top.

Select the Unlink option for the data system you're disconnecting.

Click Yes, Unlink in the modal.