Information on the 2021.3 Validated Cloud Release. Please note: dates are subject to change.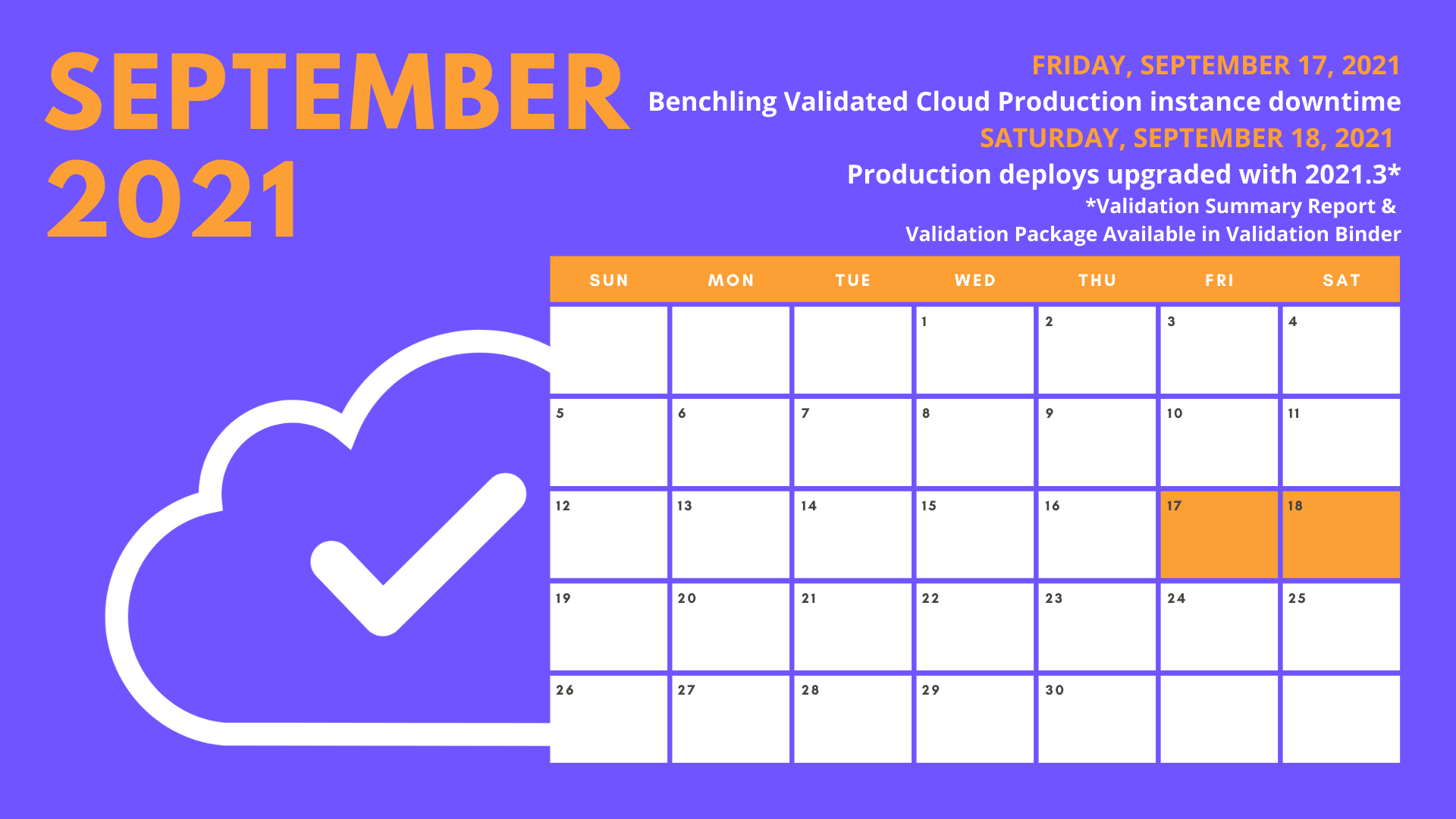 Production Release Information
Validated Cloud Notifications
In order to keep you updated on the schedule for the coming release, you will receive a series of important email and in-app notifications.
Support
For any questions or concerns, please do not hesitate to reach out to the Benchling Support Team via chat or email support@benchling.com.