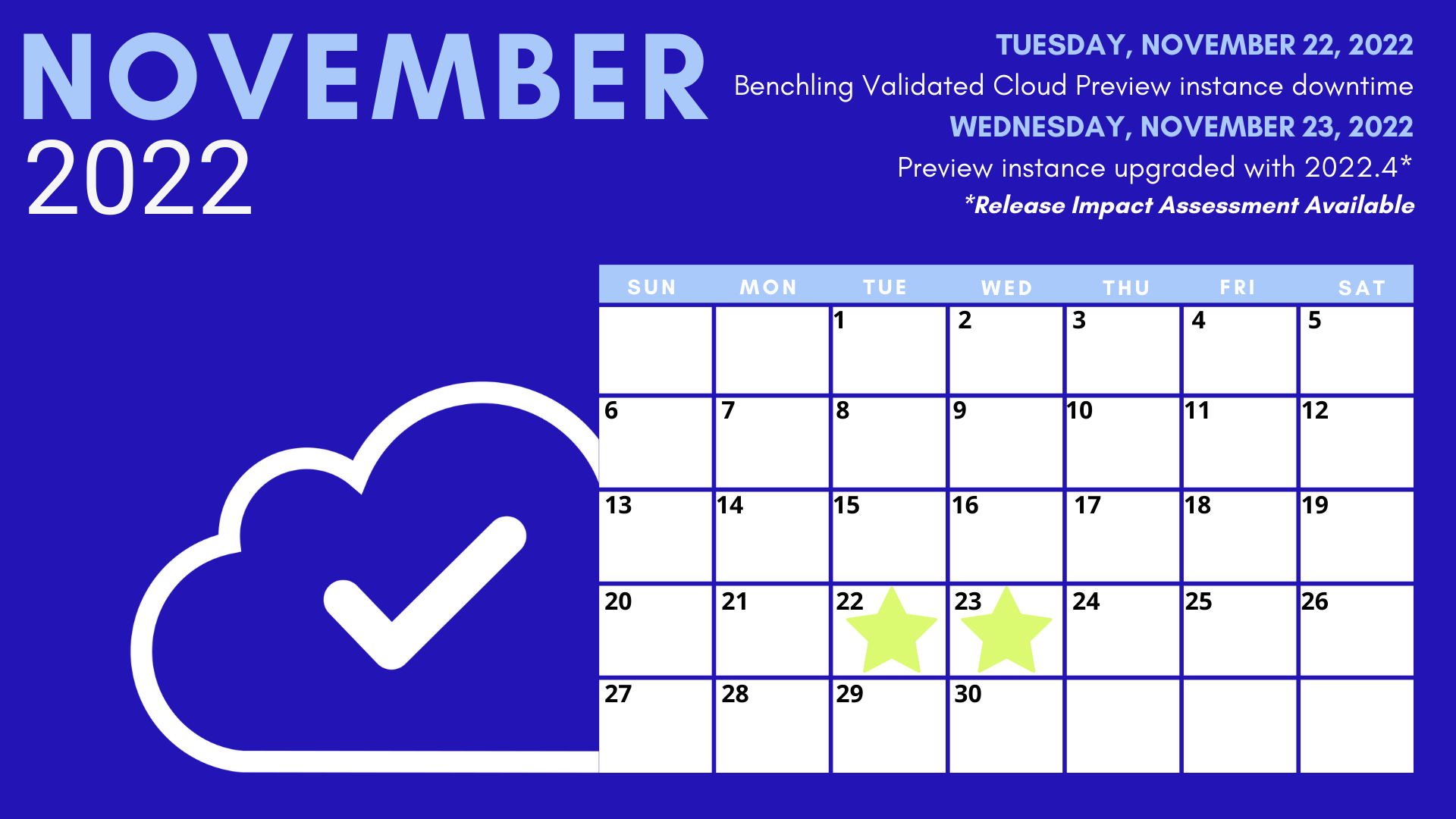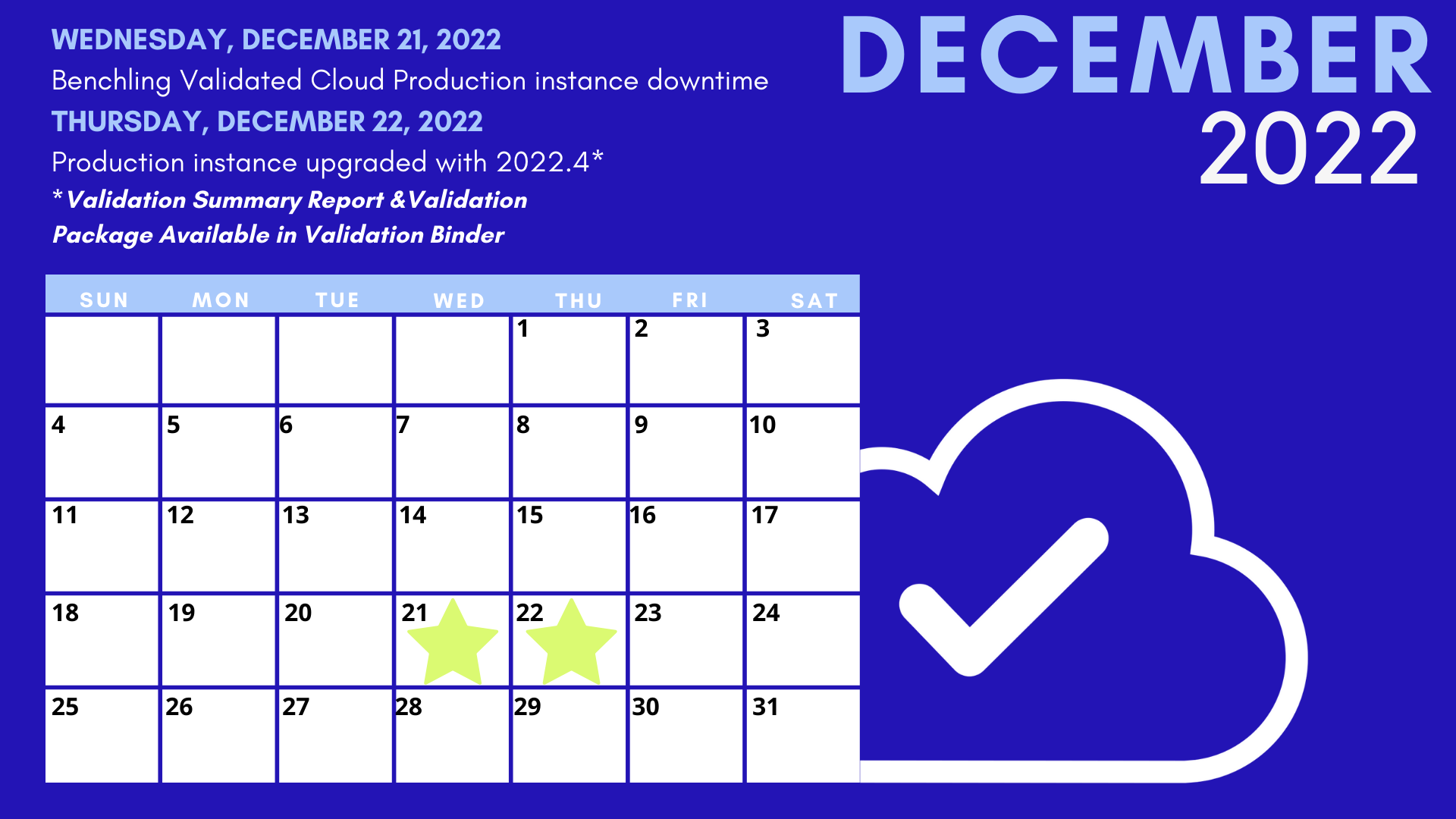 Release Timing
Benchling Validated Cloud Preview instance downtime
Begins Tuesday, November 22nd, 2022 at 3pm PT*

Upgrade complete Wednesday, November 23rd, 2022
Benchling Validated Cloud Production instance downtime
Begins Wednesday, December 21st, 2022 at 3pm PT*

Upgrade complete Thursday, December 22nd, 2022
*May last up to 24 hours
Release Details
Release Impact Assessment can be accessed here.

Analyzes the impact of new features.

Product Release Announcement will be posted here when released.
Current Product Limitations
Validated Cloud tenants have the following limitations:
Boolean configured fields for results tables in Notebook entries are not functioning as intended. It is recommended that dropdowns are utilized instead for configuring equivalent functionality. Alternately, users will need to conduct a verification check if a Boolean configured field is being utilized in the results table in an Entry. This can be done via the results tab of the corresponding entities.
Archival and unarchival of Results and Run schemas are not captured in the audit log. It is recommended that users capture the archival and unarchival of Results and Run schemas in a third party change control system or logbook
Validated Cloud Notifications
In order to keep you updated on the schedule for the coming release, you will receive a series of important email and in-app notifications.
Support
Please refer to the following article for more information on how Benchling's Quarterly Release Support team can support you during the Q4 2022.4 General Release - 2022.4 Validated Cloud General Release Support Availability.