To create a new worklist, click the Home icon and then click the + icon in Recent Worklists: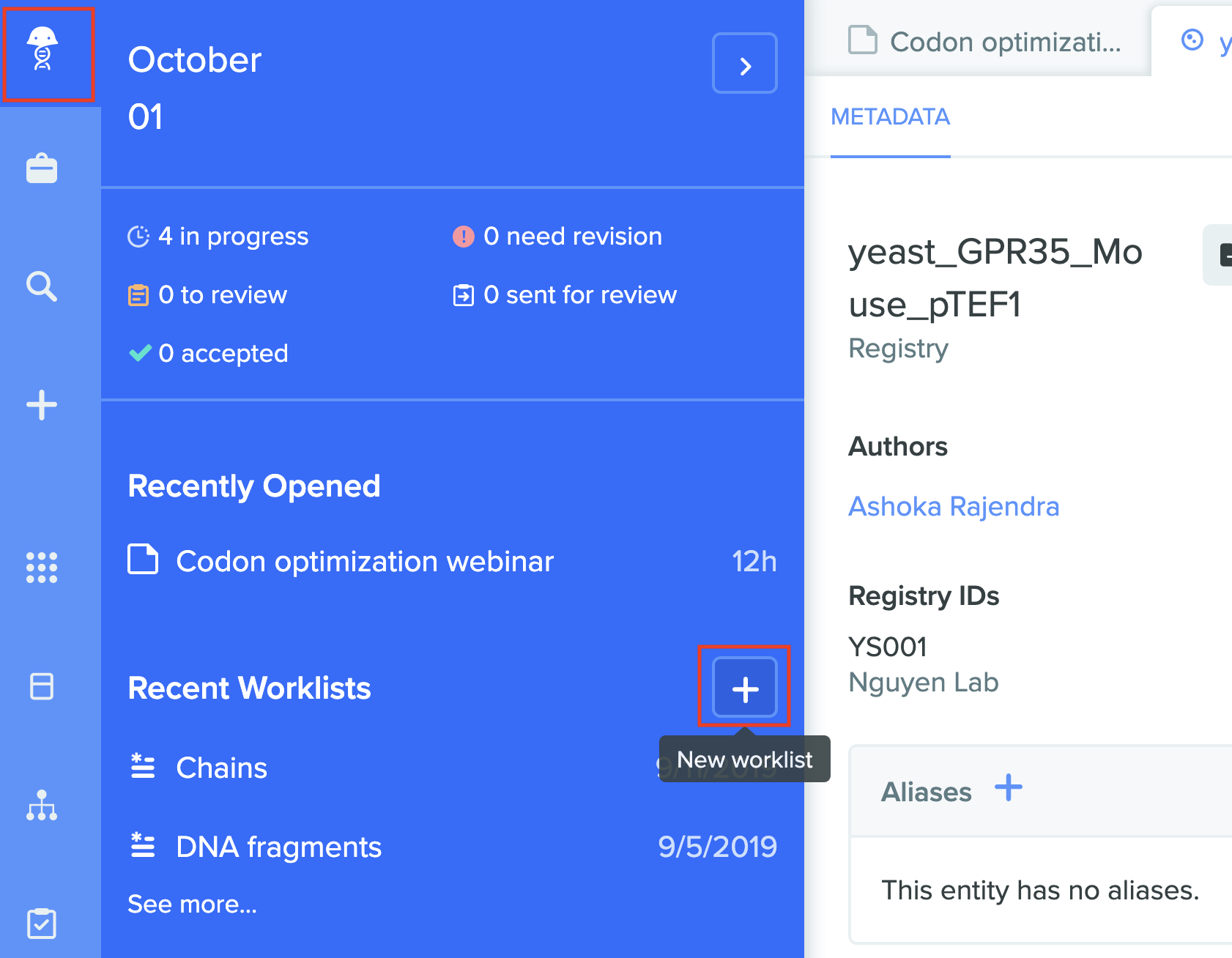 A window will pop up prompting you to specify a name and type: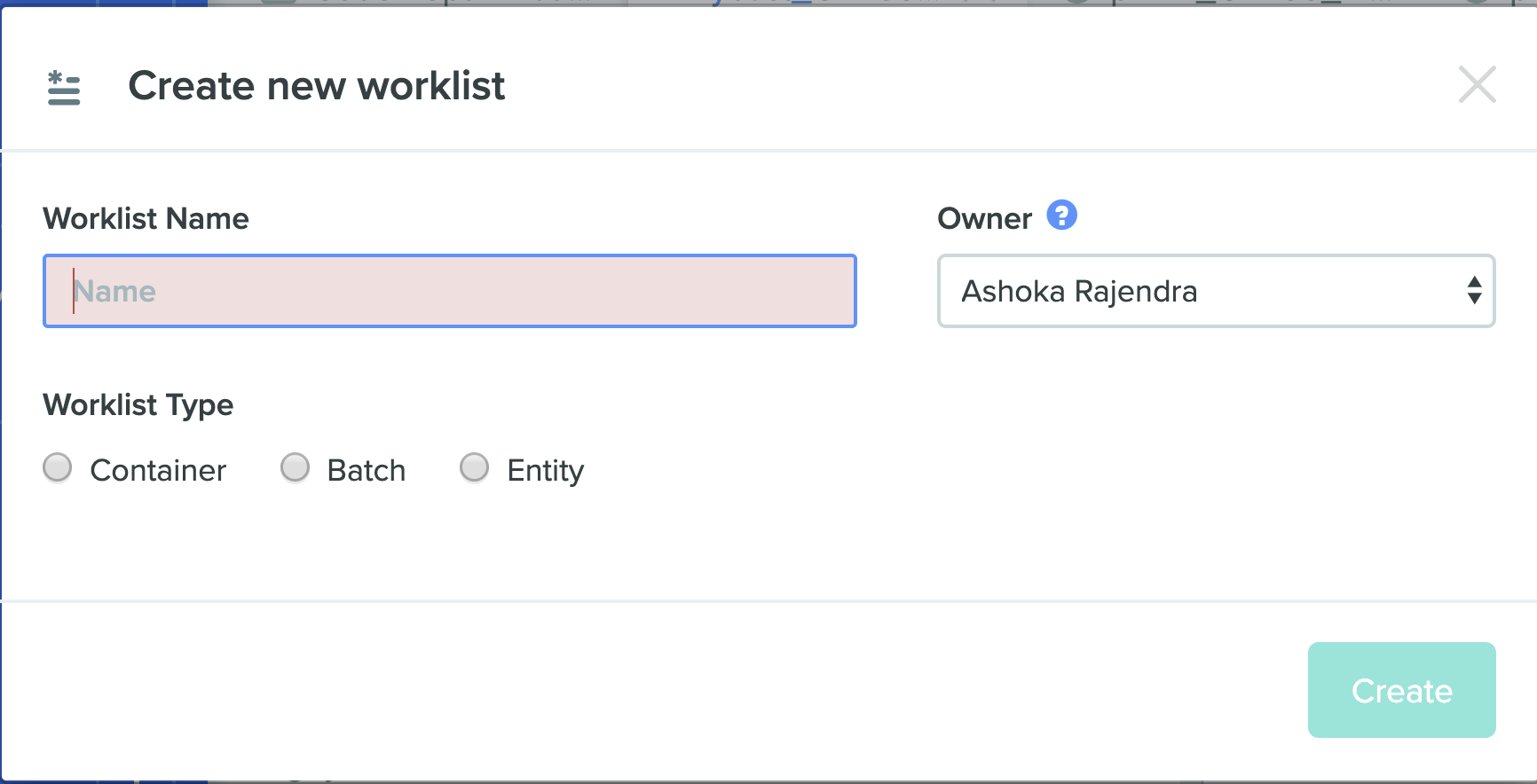 The worklist type specifies what kinds of items can be added to that worklist. After you've specified a name and a type, click "Create."
You can also create a new worklist when adding items to a worklist.