Searching for Content from Suspended Users
When searching for an item, you can now filter by a creator or author who has been suspended. When searching for an author or creator, suspended users will appear at the bottom of the search results.
IF Function for tables
The IF function is now available for use in all tables. It can be found in the functions dropdown on the table toolbar.
Refreshing Registration Tables for Archived Items
The "Refresh table data" button on registration tables can now be used to display the archived state of items in the table. Once the button is pushed, any archived items will appear greyed out in the Entity column, with the reason for archiving displayed.
Easy Alignment Mismatch Identification
With the "Find Mismatches" tool, it is now possible to quickly jump from one mismatch to the next in an alignment. The tool can be found on the right side of the alignment toolbar.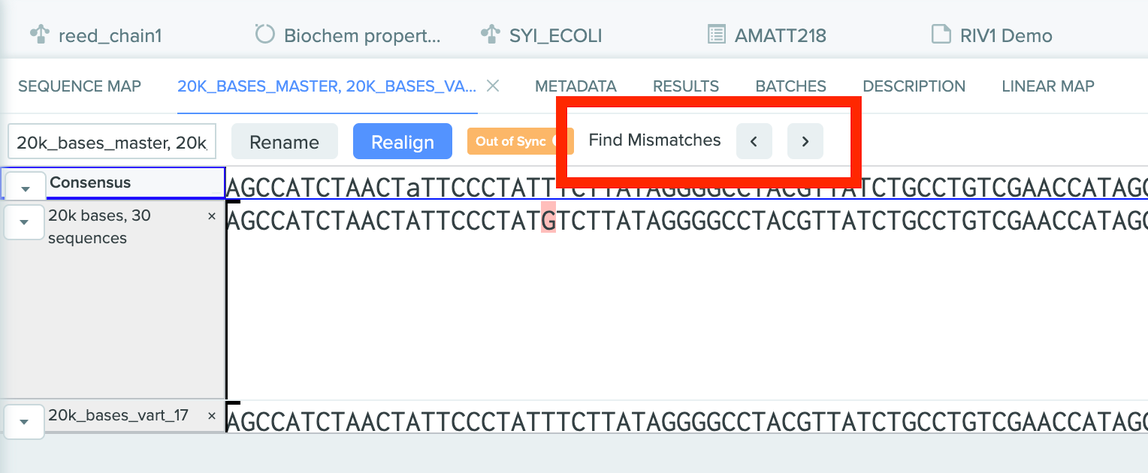 Additional organisms for Codon Optimization
Codon usage tables for 20 additional organisms are now available for Codon Optimization.
Linear Outputs supported by Bulk Assembly
Previously, only circular sequences could be generated by the Bulk Assembly tool. Now, you can select "Circular" or "Linear" as the resulting sequence type, by toggling the desired option at the top of the Bulk Assembly page.