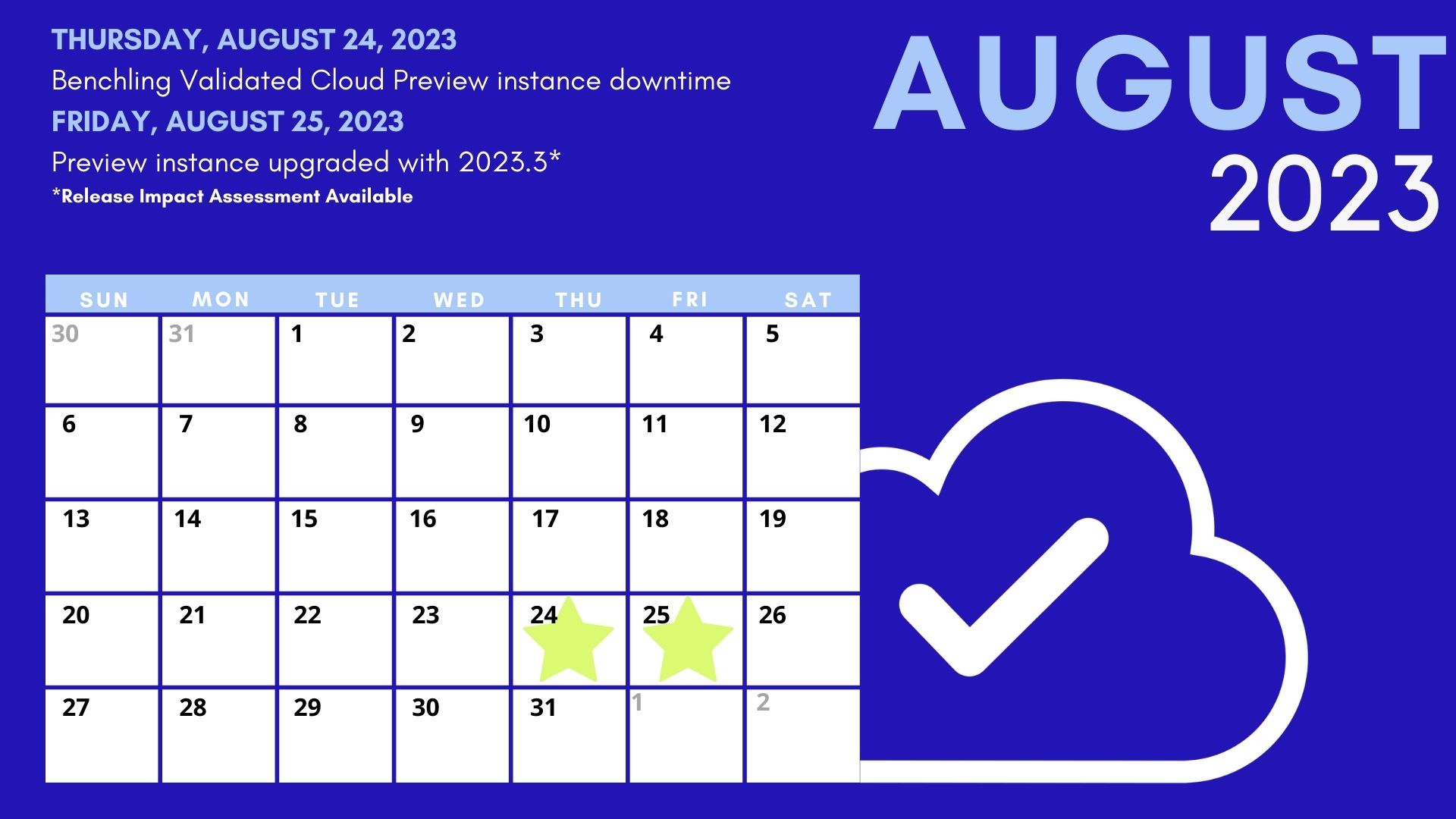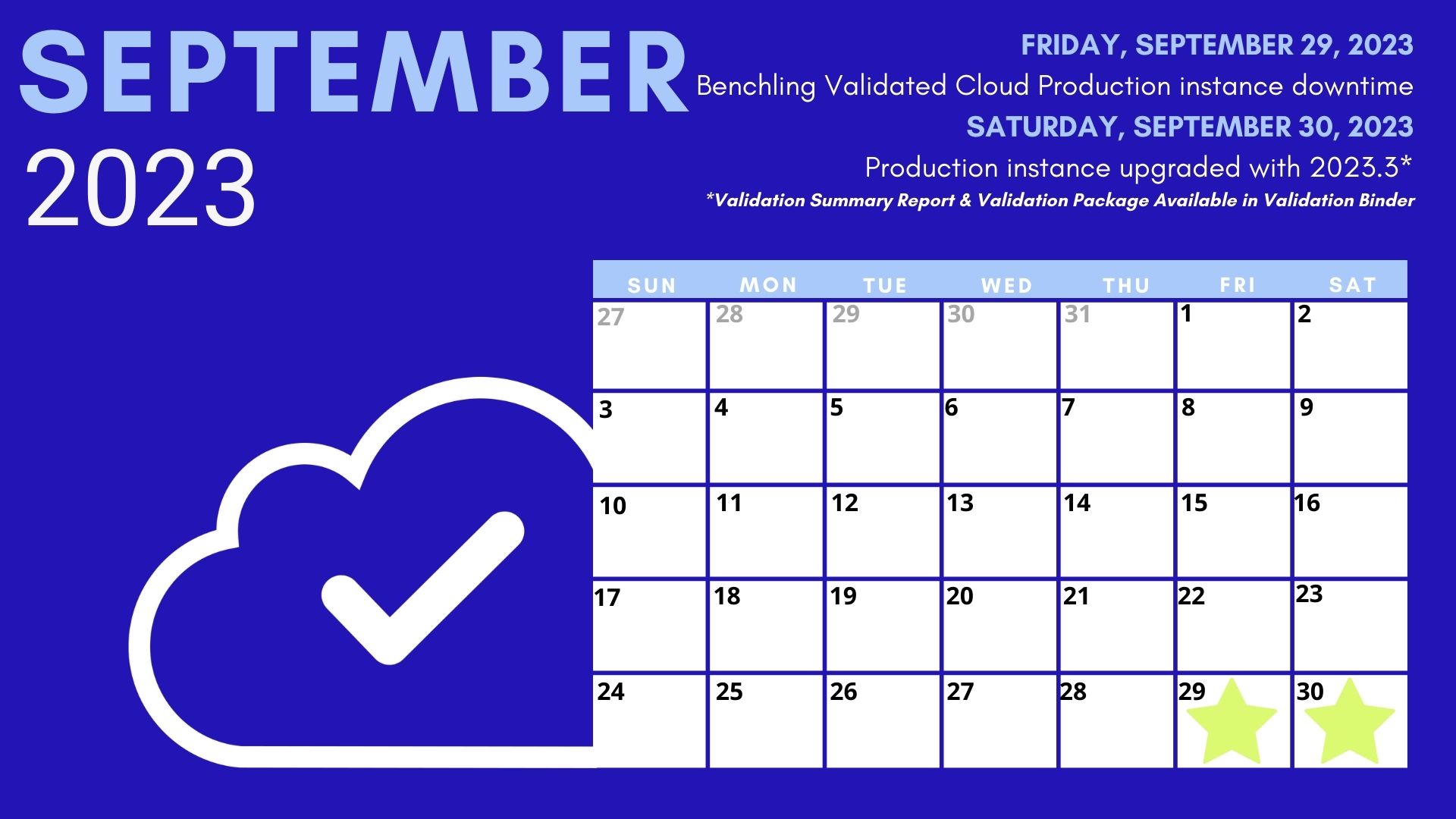 Release Timing
Benchling Validated Cloud Preview instance downtime
Begins Thursday, August 24th, 2023 at 3pm PT*

Upgrade complete Friday, August 25th, 2023
Benchling Validated Cloud Production instance downtime
Begins Friday, September 29th, 2023 at 4pm PT*

Upgrade complete Saturday, September 30th, 2023
*May last up to 24 hours
Release Details
The Release Impact Assessment can be accessed here.

Analyzes the impact of new features.

Product Release Announcement will be posted here when released.

The 2023.3 Release Webinar can be accessed here.
Current Product Limitations
Product limitations will be provided with delivery of 2023.3 Validation Binder.
Validated Cloud Notifications
In order to keep you updated on the schedule for the coming release, you will receive a series of important email and in-app notifications.
Patch Notifications
Information around Validated Cloud patch releases can be found here.
Support
For any questions or concerns, please do not hesitate to reach out to the Benchling Support Team via chat or email support@benchling.com.