Depending on the review process applied to your project, you might need to review an entry for yourself or a colleague. This article explains reviewing and reassigning entries. To send an entry for review, visit Sending entries for review.
Review or complete an entry
Depending on the review process applied to the project, authors complete their own entries or users review colleagues' entries. When it's a reviewer's turn to review an entry, they'll receive an email notification.
To complete a review:
Open the entry and click the entry status in the top-right corner.
If you are:
An author completing a self-review, click the action label.
A reviewer, click the action label under your assigned review stage from the review summary. In the pop-up window, enter any comments, then click Submit.
If SSO is enabled on the tenant, validate your login credentials to complete the review.
The author will receive an email notification when each review stage is completed, except when completing self-reviews.
The image below shows the self-review process.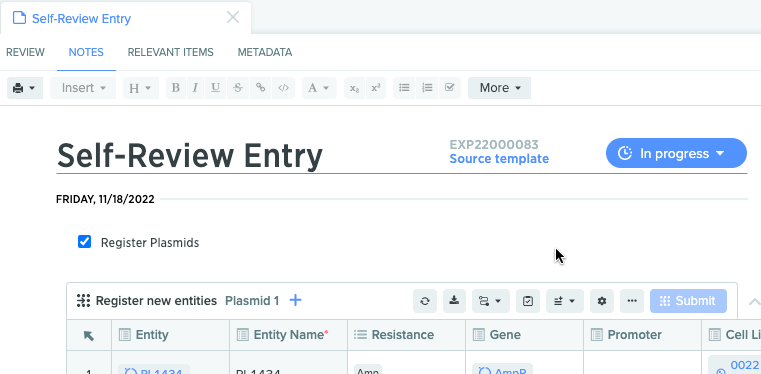 The image below shows how reviewers accept or reject reviews.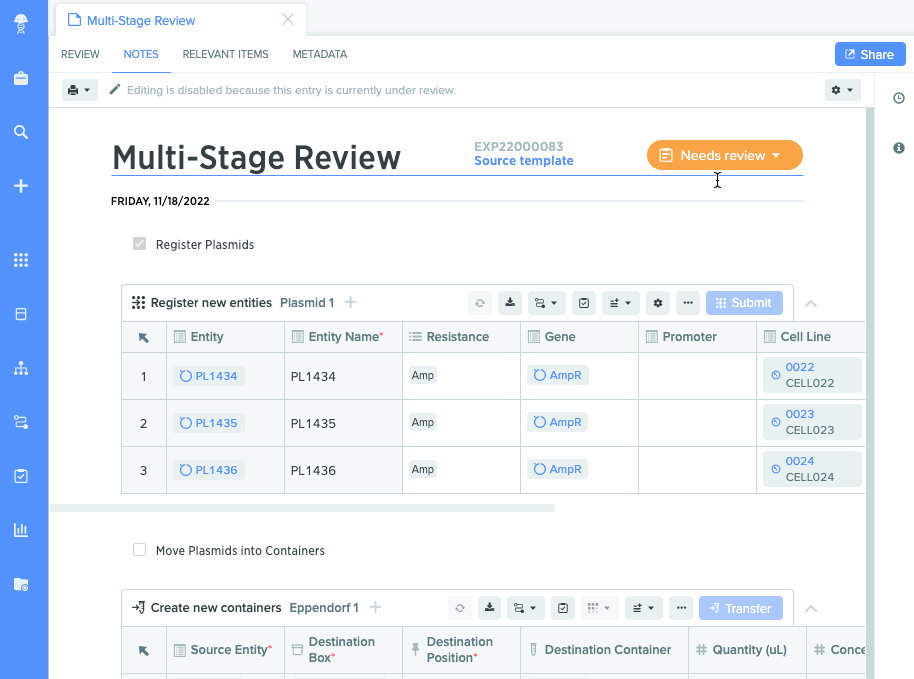 Note: After sending an entry for review, the entry is locked. No one can edit the entry unless it's removed from the review process and re-opened.
View and perform actions from an entry's review summary
After an entry is sent for review, clicking the entry status in the header opens the review summary. You can use the review summary to:
Confirm the status of a review and what review stage an entry is in
Reassign a review stage
Reopen the entry to make additional edits
Complete or reject a stage assigned to you
The table below explains the steps for the actions that can be taken in the review summary and who can take them.
Action

Steps

Authors and potential reviewers can reassign a review stage

Click the silhouette next to the reviewer's name.
In the pop-up window, remove the current reviewer and enter the new reviewer for the applicable review stage(s).
Click Submit.

Authors can reopen their entries

Click Cancel.
[Optional] Enter a reason for reopening the entry.
Click Submit, and the entry status updates to In progress.

Reviewers can complete or reject a review stage assigned to them

For steps, visit the Review or complete an entry section.
Tip: Click the clipboard icon to quickly access the Review tab and review all previous review actions.
Potential reviewers
A user is considered a potential reviewer when they have Edit other data enabled in the Notebook access policies.